Property Development finance is used by real estate developers to fund a variety of building projects, conversion projects or renovations of real estate. It is typically secured by a first legal charge against the project. A development finance lender will usually lend against the value of the land plus (most or all) the build costs. The central figure that the lender would like to know is the Gross Development Value (The value of the finished project) also known as GDV. The funds will be released by stages (monthly or quarterly) following the project progress.
Almost all types of property developments can be classified under the development finance umbrella; it includes the new build of residential projects, commercial projects, Mixed used, hotels, offices, industrial parks, care homes and care villages, Holiday homes, houses, flats and more. It also includes all types of refurbishments, conversions, PRS and PD rights.
How Does Property Development Finance Work
A property development finance loan is usually for a short-term period. It's usually between 12-36 months.
The lenders supervise on the project with (usually) a QS report on the project progress. The development finance loan is repaid to the lender at the end of the project either by selling out or refinancing with an investment facility.
The lenders calculate a development finance facility as a percentage of the gross development value of the finished project (the GDV) as well as, as a share of the costs, the lower between them.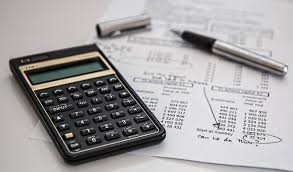 Calculating Development Loans Requirements
The size of the loan needed by the sponsor is calculated according to the actual costs of the project. The costs include the purchase of the land with all the expenses like stamp duty, legal and others, build costs together with any other associated costs until the project is finished.
In a development finance facility the funds will be released by stages (monthly or quarterly) following the project progress.
Development finance facility is also used to support most of the PRS schemes
PRS Finance – Private rented sector
PRS- Build to rent expression is employed in the UK when people want to describe private building to rent out.
The properties are owned by private landlords who can be companies or individuals.
We at property finance partners work closely with real estate funds and alternative lenders and that offer high LTV as well as JV partnership and equity investments in different PRS projects all over the UK.
To find out how we can help you to raise development finance for your PRS project, call today on 020 3393 9277
Finance for Property Development of PD Rights Projects
Development finance facility is also used to fund most of the PD schemes
PD Finance – Permitted development rights
The plan that is called PDR permitted development rights enables to change and convert office buildings to residential units without applying for planning permission in some cases.
We at property finance partners work closely with real estate funds and alternative lenders and that offer high LTV as well as JV partnership and equity investments in different PRS projects all over the UK
To find out how we can help you to raise finance for your PD project, call today on 020 3393 9277