GET A BRIDGING LOAN FROM A LONDON BASED COMPANY
A Bridging loan is short term finance borrowed to bridge the gap between one's cash flow needs and completing a property deal. They are typically acquired from 6 to 12 months in length until replaced by long term finance such as a mortgage, sale of your property or another viable exit route.
Get a No Obligation Bridging Loan Quote Today or Call 020 3393 9277
---
Book a FREE Advice Call With Our Property Expert
---
✓ lowest rates in the UK
✓ Latest Interest rate from 0.28% per month
✓ second charge loans from 5.99% per annum
✓ Borrow up to 80% LTV
✓ Borrow from £20,000 – £1 Billion
✓ Whole Market Access
---
Call 020 3393 9277
---
HOW LONG DOES IT TAKE FOR THE APPLICATION?
One of the most significant advantages of the loan is the speed in which the borrower can access the capital from the bridging lender. In certain instances, a deal can be structured within hours if the borrower has the correct information at hand, but in most cases, it takes between 2 to 4 weeks. When quick finance is needed to buy property, they are the perfect solution.
CONTENTS
BRIDGING LOANS EXPLAINED
BRIDGING LOAN MORTGAGE – Initially designed for those that need to complete a purchase of a new property before selling the one that they currently own.
Therefore, they can use the loan to pay for the new house purchase, thus giving them time to complete the sale on the existing property to repay the loan. This is known as "bridge the gap".
ARE THEY A GOOD IDEA?
Bridging loans are much faster compared to a standard mortgage, so are a good idea and the preferred method for those that need immediate access to capital. Lenders generally do not take into consideration personal circumstances or poor credit issues. They mainly merit an application on the security provided against the loan, such as a property. It is advisable to seek professional advice before taking such a risky debt.
As long as the asset offered for security has enough equity, lenders will be comfortable with providing a property bridging loan to individuals in the United Kingdom.
Important: A lender typically has the first charge on your property – which means that if you default on the loan, the lender has the right to repossess it or force a sale.
During the length of the short term loan, just like with standard property mortgages, you must pay an interest fee for the loan term.
Bridging loans carry a monthly interest rate rather than an annual one.
Sometimes this will be paid to the lender at the start but more often than not it will be rolled or deferred and repaid at the end of the loan term.
The amount you can borrow from the bridging lender will be determined by the value of the property secured against the loan. After verification, you may be able to borrow up to 80% Loan to Value (LTV) with some lenders.
BAD CREDIT – Obtaining bridging loans with bad credit is not uncommon as the determining factor will be the secured property. Learn more
Book a FREE Advice Call With Our Property Expert
WHAT CAN THEY BE USED FOR?
Buying property at an auction
Property Development
Renovating & Refurbishing
Buying a new home
Businesses requiring Cash Flow to pay VAT or stock
Financing Repossessions
Buying a derelict or uninhabitable properties
Buying below or off market properties
COMPARING THEM TO A HOME MORTGAGE
While there are many similarities with a standard property mortgage, there are also some differences.
While a standard mortgage can last up to 25 years. a bridging loan term is generally averaged to be 10 months.
Bridging loan interest fees are also higher because the terms are different.
They have a higher default risk than property mortgages, which is why bridging lenders add more security to it.
A bridging loan calculates a monthly interest fee on the amount borrowed and the fees may be rolled as a result.
REGULATED BY THE (FCA) OR UNREGULATED LOANS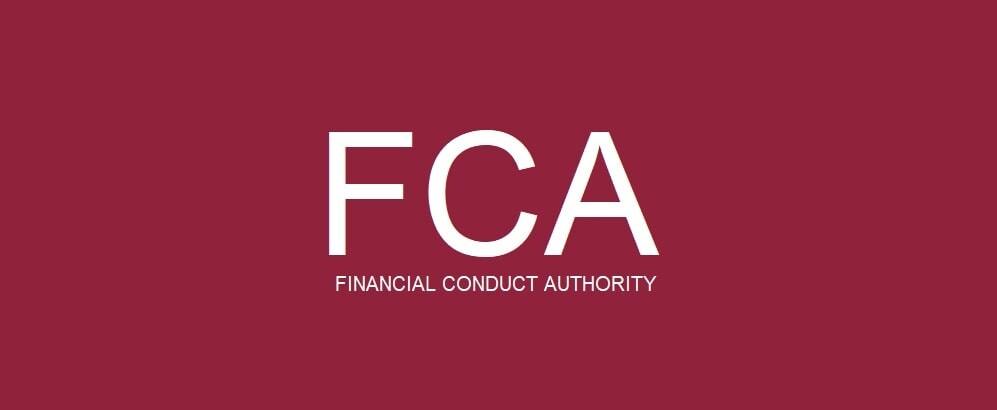 There are specific differences between regulated and unregulated bridging loans.
They are 'unregulated' unless secured against the borrower's or his family's property in which case it is regulated by the financial conduct authority (The FCA)
If the borrower is to secure the loan against his or his immediate family's property of residence, it is an authorised and therefore a regulated bridging loan which carries further protection by the FCA through the MCOB (Mortgage code of business) rules.
Regulated bridging finance gives individuals protection from the brokers and unexpected miss-selling incidents. Protecting consumers and ensuring the integrity of the UK financial system.
FEATURES OF REGULATED
The borrower gets a maximum of 12-months to repay the Loan.
Rather than monthly, the interest options remain rolled up throughout the whole process.
The exit route has the option of either selling the property or making a refinance. (Only options that most of the lenders allow).
FEATURES OF UNREGULATED
When taken for commercial purposes are always unregulated. The FCA has no involvement in this area of the market place.
SOME EXAMPLES OF UNREGULATED
1. Buying land for property development
2. If an individual has funding works to a property.
3. A company can secure residential, commercial and Semi-commercial property in a quick period of time.
4. Purchasing a property at an auction.
5. Buying a property to sell at a profit.
6. Buying a property to make improvements for profitable resale or conversion to a buy to let.
TYPES OF BRIDGING FINANCE
When choosing, there are two types to consider: closed or open bridge loans. Let's look at the differences.
CLOSED LOANS
Closed is generally the preferred option, and has a clear exit strategy.
Less risky, so, therefore, it is favoured by the lender.
Can borrow a higher loan to value
Repay the money within a specified time period.
A closed bridging loan is also suitable if you have already exchanged contracts from the sale of your existing home.
Typically harbours a lower monthly interest rate than an open bridging loan.
OPEN LOANS
An open bridge loan may be borrowed without the sale of your existing home (when there is no clear exit strategy).
The interest rate is higher.
A lower loan to value borrowing is offered.
The borrowing term is generally longer and can stretch up to 18 months.
An open loan is less preferred by the lender due to the higher risks.
You may want to discuss your options with the lender beforehand to avoid any risks.
Learn more about open and closed
Pro Tip: "When you take out a bridging loan, you can choose options to pay the interest. You can pay the interest a month at a time – or you may go for paying the whole interest when you repay the loan. A bridging lender in the UK will typically have you paying the interest first-hand, but this will all depend on who you are collaborating with".
When it comes to bridging finance, you may generally borrow no more than 80% of the value of the property secured. Furthermore, the house that you want to lay as security will be first charged by the lender.
2nd charge will result in borrowing a lower amount of loan to value (LTV), and the lender conducts more checks and scrutiny.
Property Finance Partners is a London based bridging loans provider offering the best rates in the market. We get the deals done.
THE PROS AND CONS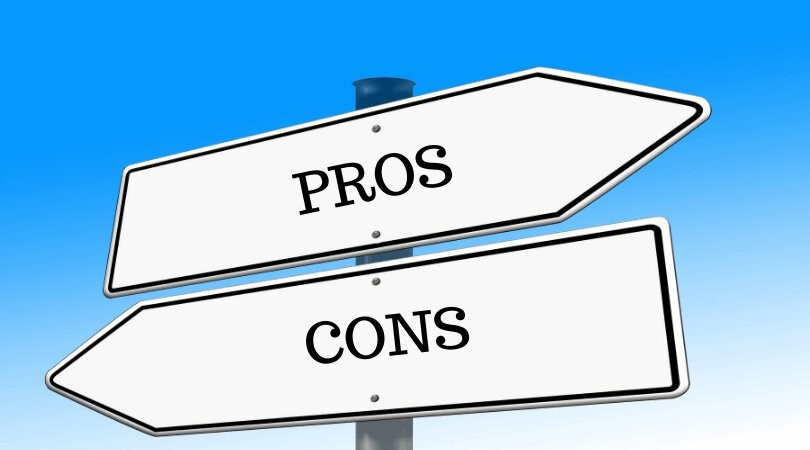 When it comes to a loan bridging, there are specific pros and cons that you might want to check and understand.
THE PROS:
Interest is quite competitive in the current market and getting a monthly rate as low as 0.45% is not uncommon, giving the borrower a viable option to borrow.
If you choose the option of a retained interest bridging loan, then you won't need to pay the interest until the end of the loan term—an ideal solution for those who may be short on cash.
They come with different options of paying the interest, such as monthly, deferred, rolled up or retained.
They are overall very flexible, and you may get extensions if needed.
If you manage to pay the loan amount off early, you can save on the interest.
THE CONS:
They may be more expensive when compared to your average mortgage. You could be paying 1.5% or even higher monthly; if you compare that to a standard mortgage at 5.5% per annum, it works out quite high.
Extra fees involved such as broker fees, arrangement fee of typically 1%, legal and valuation fees and in some cases exit fees.
Failure to repay the loan can put your property at risk for repossession.
Not everyone will be able to qualify for bridging finance. You will need quite a substantial amount of equity for your loan to be considered.
The longer you take to sell the house, the bigger your debt will be.
Interest payments are high. It is wise to pay the loan off quickly to save you money, dragging on with the payments CAN cost you a lot.
Pro Tip: "Make sure that you conduct all the research necessary when it comes to taking out a bridging loan Think about whether the pros outweigh the cons or not – and only after that should you make your application".
THE TIMESCALES
Perhaps the most beneficial aspect of this type of finance is that it is a short term loan generally around 3 – 12 months.
Some may be provided for as short as two weeks if needed, whereas others can go on for as long as 18 months. This gives you enough time to sell your existing house to repay the loan.
On average, most people who get these types of short-term loans will set a term length of 10 months.
An advantage of bridging loans is that you do not have any penalties if you repay early.
The table below gives an indication on the amount you would be paying monthly and in total on £250,000 with 0.80% monthly interest. Showing different time scales.
| Interest Rate | Time Scale | Pay Monthly | Total Payback |
| --- | --- | --- | --- |
| 0.80% | 3 Months | £2000 | £6000 |
| 0.80% | 6 Months | £2000 | £12000 |
| 0.80% | 9 Months | £2000 | £18000 |
| 0.80% | 12 Months | £2000 | £24000 |
On a borrowing of £250,000
HOW MUCH DOES IT COST (INTEREST RATES AND FEES)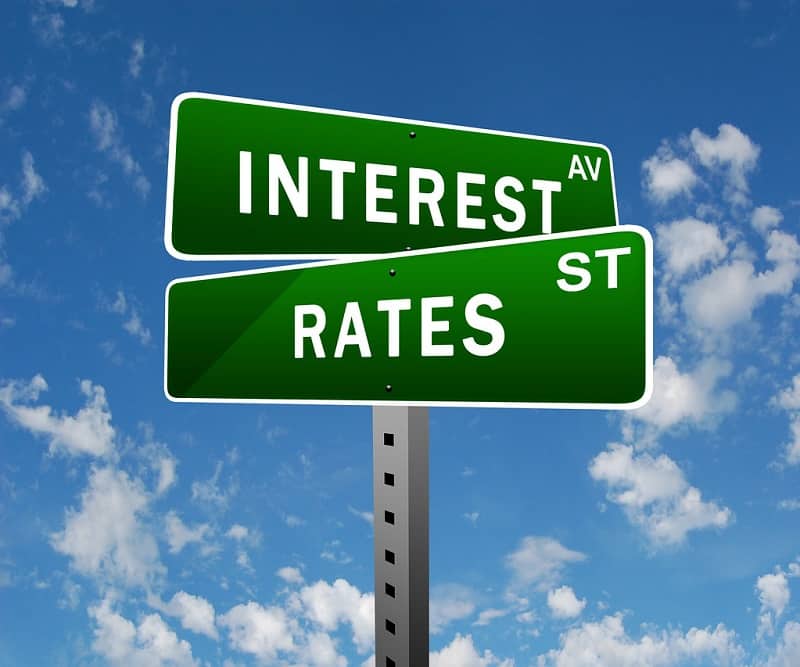 On average, the costs have higher monthly interest fees compared to your standard mortgage – but they will also differ from one lender to another. The monthly interest rate revolves around 0.40%-1.5% — an open bridging loan cost is likely to be higher.
It may look inexpensive, but they are more expensive than traditional mortgages. It is due to the fact mortgages work at a yearly rate, whereas bridging loans cost have monthly interest rates.
You should always ask the lender for the loan interest rates, so that you may have an idea of the difference compared to a mortgage.
Ideally, you should also be using a bridging loan calculator so you can take into account all the costs since it will allow you to paint a better picture of the final amount. Bear in mind that if you use a broker, it may incur an extra brokerage fee.
The annual interest of bridging loans with UK rates can be 10% or more, which is quite considerable when compared with the 3%-5% that you generally find on the average mortgage.
The interest can be charged per month or rolled up to pay the interest balance at the end of the term.
You should also look out for any extra fees and costs that might be imposed on you, such as exit fees and other similar payment fees. Also if it is possible, calculate all the fees beforehand to be organised.
The table below gives an idea on a monthly payment from borrowing of £250,000 with various monthly interest rates.
| Interest Rate | Monthly Payback |
| --- | --- |
| 0.35% | £875 |
| 0.50% | £1250 |
| 0.65% | £1625 |
| 0.80% | £2000 |
| 0.95% | £2375 |
| 1.10% | £2750 |
| 1.25% | £3125 |
| 1.45% | £3625 |
Based on £250,000 borrowing
OTHER COSTS TO TAKE INTO CONSIDERATION
Arrangement Fee – When you take out bridging finance for a property you must be aware that an arrangement fee is incurred, typically this is with 1-month interest.
Exit Fee – In some cases, there may be an exit fee of 1% also
Valuation Fees – In order for the lender to determine the value of your property they will get an evaluation conducted by their approved valuer and you must pay the bill. On a property of £500,000 it will cost about £750.
Legal Fees – You must pay all of the legal fees. This depends on the firm you use, but you will also pay the lenders legal fees.
Facility fee – An administration fee is also added to the total bridging loan amount.
Searching comparison sites may help in saving fees involved.
It is important to keep up repayments otherwise a penalty can be charged. This could include higher interest rates.
LOANS FOR PROPERTY DEVELOPMENT
They are an ideal solution for property developers, as they do not have to reside in the property and are able to sell the property quickly afterwards.
For more information on Bridging Loans for Development
GET ACCESS TO CAPITAL FAST
You will gain access to the funds quickly, and it will provide you with the money you need for property development or renovation project.
They are an ideal solution for property developers, as they do not have to reside in the property and are able to sell the property quickly afterwards.
Make sure that you are raising enough capital – and ensure that you do so at the appropriate time. Sometimes, borrowing "off-season" might cause you to go through delays when selling the house, which can result in adding on your interest amount on your loan.
Planning your finances and development project is essential if you do not want the costs to get out of control. Make sure that everything is happening at the right speed – and that things are going according to plan.
If you are interested in 100% Development Finance for projects, please see our other products for property finance.
Book a FREE Advice Call With Our Property Expert
REAL LIFE BRIDGING LOAN EXAMPLES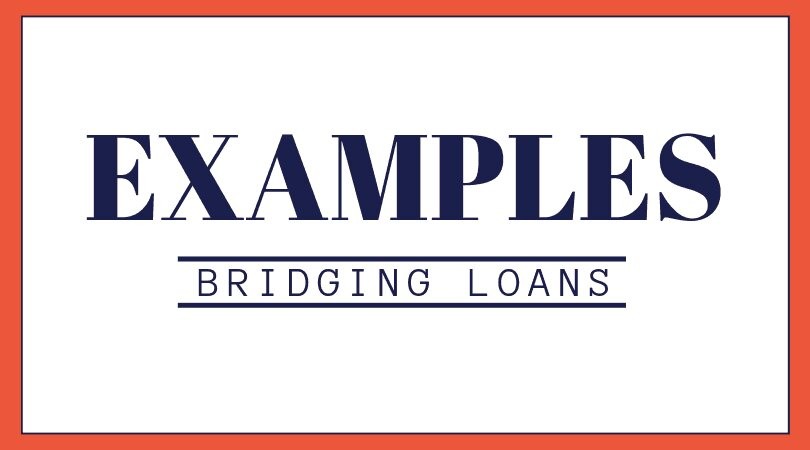 EXAMPLE ONE: LOAN SECURED FOR 3 FLATS
A property developer in London was looking to raise funds to complete conversion of ownership to 3 flats.
But he was unable to get a loan from the mainstream lender because he had another loan (with a charge) on the property.
The tailored solution for the developer was a bridging loan with a second charge that bridged the gap between his first loan to his actual financial needs. This assisted him in finishing the project.
The loan was without exit fees or ERC's (early repayment charges)
The borrower will complete his development. Then he will have the possibility to sell the properties or to keep and refinance with a buy to let mortgage.
EXAMPLE 2: OFF MARKET PROPERTY SECURED
A property limited company registered in England was looking to buy an office building in an off-market deal; they chose to pay a none refundable payment for a month.
Therefore they had to act and move very fast in order to raise funds quickly to not lose the property and their deposit.
Their regular financial institution couldn't move at the speed that they needed. They thought that they were going to lose the deal and the deposit.
The tailored solution for the property business was a bridge loan with a second charge that assisted the company in getting the credit in the time frame required.
The company was able to finalise the deal, whilst taking 8 months to refinance with a buy to let loan. The finance facility was with no exit fees and without early repayment charges (ERC's).
EXAMPLE 3: INVESTOR COMPLETES AN AUCTION PURCHASE WITH A SHORT TERM MONEY LOAN
The property investor needed £570,000 to complete an auction property purchase and his time frame to finish was less than three weeks.
The tailored solution for the property company was bridging finance with a second charge loan and a reasonable monthly interest fee. The property loan had no hidden fees
The investor got the finance for 7 months from the lender for the property within nine days with a reasonable monthly loan rate after the lender got the valuation report.
Read more on bridging loan examples
FREQUENTLY ASKED QUESTIONS AND ANSWERS
Here are some frequently asked questions and answered, relating to bridging loans:
How Much Can Be Borrowed?
Read More
Each lender will be different in terms of how much can be borrowed, and it also depends on the equity in your security.
Most lenders range from £25,000 and £5 million, but some commercial bridging loans can offer above £100 million.
How Long Does It Take To Get The Bridging Loan?
Read More
A bridging loan can be available within 48 hours of being accepted but can also take up to 10 working days.
Each lender will be different and also may vary on the amount being borrowed.
What Additional Costs Are There With A Bridging Loan?
Read More
There are additional fees with a bridging loan that include valuation fees, legal fees, and arrangement fees.
Some lenders may also charge additional fees for things such as administrative fees and broker fees.
Always look at different lenders as some won't charge all the extras and offer some of their services free of charge. On top of this, interest rates are also paid back when paying off the bridging loan.
What Can A Bridging Loan Be Used For?
Read More
Bridging loans can be used for any legal purpose, from purchasing a property to paying off inheritance tax, they can be used for a wide variety of things.
Who Can Use A Bridging Loan?
Read More
Both individuals and businesses can use a bridging loan, with commercial bridging loans also available.
What Is A Closed Bridging Loan?
Read More
A closed bridging loan is when there is a guaranteed date for when the loan will be paid back.
This would be used to purchase a renovating a property to sell, with the property sale being the pay backdate.
What Type Of Security Can Be Used For A Bridging Loan?
Read More
Each lender may vary in terms of what they will accept to be used as security, but most places will accept residential property, commercial property, land, and cars.
Anything that has a high value of equity can be used for security against the bridging loan.
Are There Any Upfront Fees?
Read More
Every lender will vary, but most places will not require any upfront fees. It's good to look at different brokers to find one that doesn't require any upfront costs.
What Is An Open Bridging Loan?
Read More
An open bridging loan doesn't have a guaranteed payback date, and therefore, the applicant will have to give the lender a guess of how long the loan will take for them to pay back.
This is a riskier option as you don't know when you will pay the money back, making it a risk for the applicant and lender.
CONCLUSION
Bridging loans are quite a convenient option for those who need quick access to a significant amount of cash to invest in property they want to buy.
In the past, this kind of finance was only available through long-term mortgages, but when you need the money for a short period, then a bridge loan should undoubtedly be the right option for you.
---
For more information, guide and advice and the best bridging options or alternatives, contact Property Finance Partners Call 020 3393 9277
---