What are Bridging Loans?
A Bridging loan is a fast loan that bridge gaps to realising a deal. It is a type of short-term funding debt. It is used to bridge the gap between the cash flow needs to the actual situation.Click Here
Bridging loans are typically extended for 12-18 months, hence the name short-term loans.
One of the biggest advantages of bridging loans is the speed that the borrower can obtain the funds. In certain cases, a deal can be structured within hours if the right information is provided. Speed and efficiency are sometimes required for securing land or property at an auction for example.

Property Finance Partners – Lowest Rates in the UK
Based in the heart of London Property Finance Partners is able to secure some of the lowest rates in the UK.
Having established deep relationships with principle lenders throughout the United Kingdom. We have the experience and know-how to get your project the best deal.
Bridging loans for house purchase, refurbishment, property development and much more.
Latest Interest rate from 0.33% per month and on second charge loans from 5.99% per annum. Borrow up to 80% LTV. Borrow from £20,000 – £1 Billion.
For enquiries please call 020 3393 9277 or email: [email protected] or use the quick form on the left and to apply using the button below (does not affect your credit)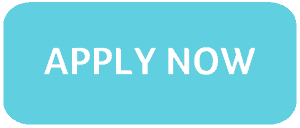 Bridging Loan Explained
Click Here
Bridging loans, known sometimes as "Swing Loans" or "caveat Loans". Simply put, you may think of them as being a type of "short-term mortgage" that "bridge gaps" to realising a deal.
It is commonly used as interim finance for a short period of between 6 months and 24 months until long term finance is obtained or the property is sold.
While there are certain similarities with a standard mortgage, there also are certain differences between the two. Just like mortgages, the amount you will be given by the lender will be determined by the property value, after it has been verified.
The property will be registered as "security" – which means that if you default on the loan, they have the right to repossess it.
During the length of the short-term loan, just like with mortgages, you will pay interest for the loan term. This will be paid in the beginning – after which you will start paying for the loan.
The difference between bridging finance and mortgages is that while a mortgage can last up to 25 years. The most a bridging loan lasts for is generally 12 months.
The interest rates are also higher when it comes to bridging finance, but that is mostly because the terms are also different. Bridging loans have a higher default risk than mortgages, which is why lenders add more security to it.
The Financial Conduct Authority (The FCA) regulation for bridging loan
Most of the bridging loans are unregulated by the financial conduct authority (The FCA) unless they are secured against the borrowers or his immediate family main residence.
If the borrower wants to secure it against his residence, it is a regulated bridging loan.
How Does a Bridge Loan Work?
Click Here

Bridging finance has been designed to help those that need to complete a purchase of a property before selling the one that they currently own.
Therefore, if they are currently the owners of a home that they want to move out of, they can use the loan to pay for the home, and then use the money on the old house to pay off the loan.
This loan also works to pay off renovations for those who want to sell their home quickly. They are given more quickly compared to mortgages, which is why they are generally the preferred option for those that need immediate access to funds.
Bridging loan companies are also not affected by personal circumstances or credit issues. As long as the home is being held against the loan, lenders are comfortable with giving a property bridge loan to individuals in the United Kingdom.
Types of Bridging Finance
Click Here
When choosing the loan that you want, there are practically two types that you can go for: closed or bridge loans. Both of them work slightly differently:
            

Closed Bridging Loans
Closed bridging finance are generally the preferred option, as they have a "clear exit," so to speak. When people are opting for a closed bridge loan, they are agreeing to give their property as security and to pay the money back within a specified amount of time.
Closed are also suitable for those that have already exchanged contracts on their home sales. So the chances of anything going wrong are relatively slim.
This is why this option is a "lender's favourite," and possesses a lower interest rate.
            

Open Bridging Loans
An open bridge loan may be taken out no matter if you have given your home up for sale or not.
The only thing that the lender will want is to see that you have enough equity invested in your current home. This equity will prove that you can pay off the loan when you FINALLY sell your former home.
Open bridging loans are generally taken on the long term – but no longer than 12 months.
However, they can be renewed if you have previously made the repayments on time and it seems that the sale on the old house will be closed in the future.
You might want to discuss your options with the lender and avoid missing any payments. This type of loan may not bring any penalties if you pay off early – but you will certainly be penalised if you pay off late.
Pro Tip: "When you take out a bridging loan, you can decide for yourself how you want to pay the interest. You can pay the interest a little at a time – or you may go for paying the whole interest when you are also paying off the loan. bridging loans in the UK will usually have you paying the interest first-hand, but this will all depend on who you are collaborating with".
When it comes to bridging finance, you may generally borrow no more than 75% of the value of a property. Furthermore, the house that you want to lay as security should be "the first charge" – as in, there will not be any second mortgage on it.
At present 2nd charge bridging loan may result in a lower amount given against the house value, and you may be dealt with more scrutiny.
The Pros and Cons
Click Here
When it comes to a mortgage bridge loan, there are certain pros and cons that you might want to know about. This will help you determine whether a bridging loan is an appropriate choice for you or not.
For starters, here are the benefits that you might be able to reap by using bridging finance:

The Pros:
They are very fast, applications can be completed within 2 weeks or even faster in some cases. So when money is needed fast bridging loans are ideal.

Interest rates are quite competitive in the current market and getting an interest rate as low as 0.40% is not uncommon in today's market, this gives the borrower a viable option to take out a bridging loan.
If you choose the option of a retained bridging loan then you won't need to pay the interest until at the end of the loan term. An ideal solution for those who may be short on cash.
Bridging loans come with different options of paying the interest, such as monthly, deferred or rolled up or retained where you pay the agreed interest at the end.



Bridge loans are overall very flexible,

and you may simply pay them off whenever you have the ability to.


The interest rate is not fixed.

Since it is accrued on a monthly basis, if you manage to pay the loan off early, you can actually save in interest money.
The Cons:
They may be rather

expensive

when compared to your average mortgage. You can be paying 1.5% or even higher monthly, if you compare that to a standard mortgage at 5.5% per annum it works out quite high.

On top of the higher interest, there are fees involved such as broker fees, arrangement fee typically 1%, legal and valuation fees and in some cases exit fees.
Failure to repay the loan can put you in a bad position with the property ultimately repossessed.

Not everyone will be able to qualify for bridging finance. You will need quite a substantial equity for your request to even be considered.

The longer you take to sell the house, the bigger your debt will be.
This is because interest is taken on a monthly basis. So, while paying off early might save you in interest, dragging on with the payment

CAN

cost you a lot in the long run.
Pro Tip: "Make sure that you make all the research necessary when it comes to taking out a bridging loan. Think about whether the pros outweigh the cons or not – and only after that should you make your application".
The Term Lengths of Bridging Finance
Click Here
Perhaps the most convenient aspect of this finance is that they are given for the short term. Some may be given on a length as small as two weeks, whereas others can go on for as long as 12 months before they have to be repaid. This will give you enough time to sell your old house so that you can pay the loan back.
On average, most people who get these types of short-term mortgages will set a term length of 11 months. However, the advantage of these loans is that you do not have any penalties if you pay early.
Here is a bridging loan example:
you got a loan for 6 months to pay for a new home, not knowing exactly when you will be able to sell the old one.
However, you managed to sell the house in two months, and you got hold of the money.
An average mortgage would charge penalties for the fact that you cut the length short – but bridge loan will actually cut from the interest rate.
You can also extend the term rate past 12 months if it is necessary – and as long as the lender is open to the idea. Generally, people providing bridging loans in London are quite flexible. So, if they see that there's a good chance that you'll be selling the house soon, then they might be willing to provide with an extension.
How Much Does a Bridge Loan Cost (Interest Rates)
Click Here
On average, bridging finances have higher interest rates compared to your standard mortgage – but they will also differ from one lender to another.
The quoted rates are usually charged on a "monthly basis", and they revolve around 0.75%-1.5%.
This may look inexpensive, but in truth, they are slightly more expensive than traditional mortgages. This is because mortgages work at a yearly rate, whereas bridging loans have monthly rates.
This is why you should always ask for monthly bridging loan rates, so that you may have an idea of the differences. Ideally, you should also use a bridging loan calculator, since it will allow you to paint a better picture. Bear in mind that if you use a broker, you will also be charged a fee.
The annual interest rate of a bridging loan can go up to 10% and more. Which is quite considerable when compared with the 3%-5% that you generally find on the average mortgage.
You should also look out for any extra fees and costs that might be imposed on you such as exit fees and other similar payments.
Bridging Loans For Property Development
Click Here
Very often, people are using them to get them through property development.
This is quite common among real estate business people, as they can fund the project before managing to sell an old one.
This method is quite an idea for property developers, as they do not have to reside in the house – and they can manage to sell it soon.
For more information on Bridging Loans for Property Development
Short Term Loans
If you are looking to buy a property and develop it within a short amount of time, your first thought might be a mortgage.
However, those take longer to pay off – and a real estate developer might not want to spend 25 years on a house they are planning to sell in a few days.
This might put a stamp on any project that you might have since you'll practically be unable to complete the work that you have.
You might unnecessarily spend more time on a particular project, or you will end up holding onto the property for more than you actually want to.
This is why commercial bridge loans are such a great option for you.
Get access to Capital Fast
You will gain access to the funds quite easily, and it will provide you with the money you need for the renovation project.
This means that you can easily meet your deadline. Allowing you to sell the house and pay the money back much faster.
Bear in mind that property development is all about careful planning. You need to know exactly how much money you need in order to go through the various steps of your renovation project.
Make sure that you are raising enough capital – and ensure that you do so at the appropriate time. Sometimes, borrowing "off-season" might cause you to go through delays when selling the house, which can work up to adding on your interest.
Planning your finances and property development project is essential if you do not want the costs to get out of control. Make sure that everything is happening at the right speed – and that things are going according to plan.
If you are interested in 100% Development Finance for projects, please see our other products.
Who Would Benefit?
Click Here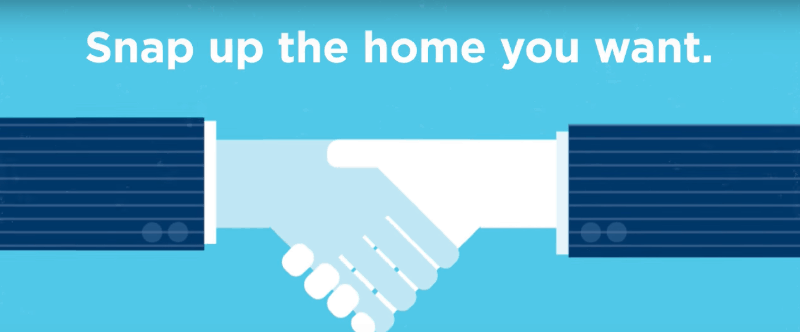 Are you considering a bridging loan as opposed to your average mortgage? Let's see if you qualify. So, here are the people that might benefit from bridging finance in the UK.
Those who are in need of quick cash
Bridging finance is practically a short-term mortgage.
This type of finance is generally approved very quickly – something that CANNOT be said about traditional mortgages.
Those who have a poor credit history
Those with a poor credit history have a hard time getting their hands on a mortgage.
However, the advantage of bridging loans is that they do not care about your credit history – but about whether you can pay the loan or not. This is generally solved through assets and proof of your house equity.
Those who only want a short-term commitment
Let's say that you are planning to sell a house, but you are convinced that you can get the funds within the year.
Most of the time, it happens after selling your old home. If you pay a 25-year worth of mortgage in just one year. There is a high chance that you will be greatly penalised for it. On the other hand, if you go for a bridge loan. You can pay off the money quickly – and there won't be any penalties for you.
Real Life Bridging Loan Examples
Click Here
Example One: Funds Secured for 3 Flats
A property developer was looking to raise funds to complete conversion of ownership to 3 flats. He couldn't get a loan from the mainstream lenders because he had another loan (with a charge) on the property.
The tailored solution for the developer was a bridging loan with a second charge that bridged the gap between his first loan to his actual financial needs and assisted him to finish the project.
The loan was without exit fees or ERC's (early repayment charges)
The developer will complete his development. Then he will have the possibility to sell or to keep and refinance with a buy to let mortgage.
Example Two: Off Market Property Secured by a Bridge Loan
A real estate company was looking to buy an office building in an off-market deal; they paid a none refundable payment for a month option.
Therefore they had to act and move very fast. And to raise funds quickly in order not to lose this opportunity and their deposit.
Their regular financial institution couldn't move at the speed that they needed. They thought that they were going to lose the deal and the deposit.
The tailored solution for the real estate company was a bridge loan with a second charge that assisted the company to get the loan in the time frame required.
The company was able to realize the deal, and after eight months to refinance with a buy to let loan. The finance facility was with no exit fees and without early repayment charges (ERC's).
Example 3: Investor Completes an Auction Purchase With a Short Term Bridge
A property investor needed £570,000 to complete an auction purchase. The investor had been served a notice to end and his time frame to complete was less than three weeks.
The tailored solution for the real estate company was bridging finance with a second charge.
The investor got the finance from the lender within nine days after the lender got the valuation report.
The Bottom Line

Click Here
Bridging loans are quite a convenient option for those who
need quick access to a significant amount of cash
that they can invest in real estate.
In the past, that kind of money was only available through long-term mortgages. But if you only need the money for a short time, then a bridge loan should certainly be the right option for you. For more information contact Property Finance Partners