How to Obtain a Bridging Loan for Property Development
When you have to develop your property, some form of financing is required, and this is why so many people seek the help of bridging finance.
Bridging loans for property development are excellent for property developers as they are not only helpful, but you can also get them pretty quickly. In many cases, you don't have too much time to wait around for funding, so development finance comes as a saviour.
If you're dealing with a home development project and you're planning to take a bridging loan for property development, here is what you need to know about this loan.
Require a Bridging Loan for Property Development? Get a No-Obligation Quote Today
How Does Bridging Finance for Property Development Work?
Development finance is used when a customer who's into property development needs quick funding. People use it to finish a project that is in development, after which the customer can repay it once capital is generated after the development value.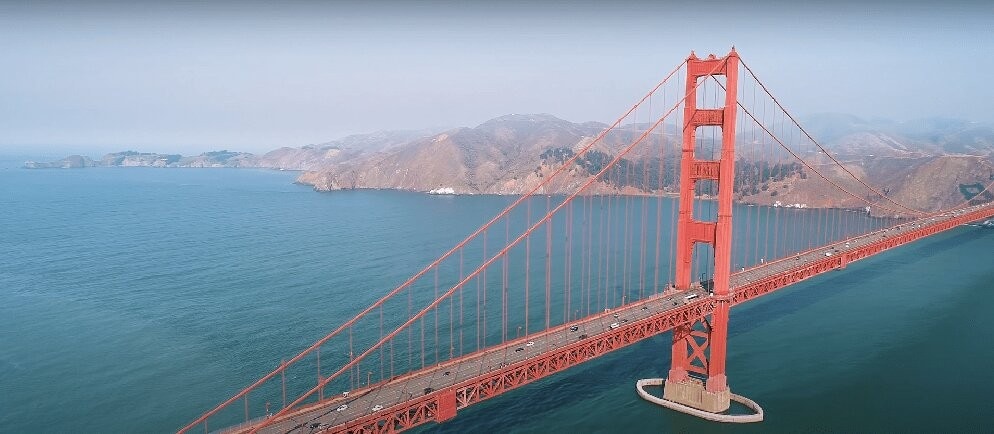 A bridging loan for property development can be used by the borrower for multiple types of development projects. For example, someone can use it to purchase land with planning permission and start off a project that hasn't yet developed.
They might also use it to change or renovate parts of the project that don't benefit from a mortgage. In other words, it's a very flexible type of financing. Most bridging lenders are experienced with developments.
How Can You Get Property Development Finance?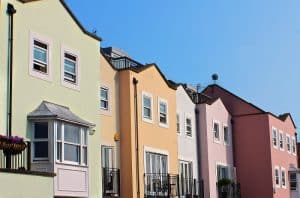 In general, bridging loans for property development are not always offered directly by institutions that work with the public.
Instead, you will have to apply through a broker to get the best deals. Property development finance itself will then be offered by either a specialist lender or certain banks.
To be eligible for this form of short-term finance, you must have a property that you can secure to the loan. You need to guarantee lenders that you will be able to repay the bridging finance on the term.
If you don't do that, they could take your property and recover their losses. Many customers usually secure this financing against the site they're developing.
Nevertheless, you may also choose to do it with separate property, in case you own one. The advantage with the latter is that you will be able to borrow a bigger amount, while the rates will be more convenient.
The Fees (How Much Does a Bridging Finance Cost)
Fees will also be charged when you're going through the process of borrowing. For example, the first fee you will have to pay is the arrangement one. It is usually no more than 1%-2% of the capital, and you will pay it when you receive the loan.
Of course, interest rates will apply as well. They vary from a person to another and a series of aspects are influencing the percentage. Expect to pay interest from 0.40% to 1.5% monthly dependant on the information, build and project.
Typically, they are either rolled up and you can pay them at the end of the loan term, or you'll have to deal with monthly charging. But interest rates for bridging loans are not the lowest you're going to find as they are short term finance. Although you have a chance to get some good deals depending on your situation.
To get the best rates, you need to have good credit, a healthy deposit, a good exit strategy and, ultimately, experience in the property development area.
Likewise, depending on who your lender is, you might have to pay an exit fee. Where it applies, it is typically about 1%-2% of the capital. Keep in mind that you will have to communicate an exit strategy when applying.
If you're a property developer, it normally means you will either refinance with a residential or sell the developing property or an existing one. It is crucial for the lender to know what to expect once the term comes to an end.
---
Get a No Obligation Bridging Loan Quote Today
Call 020 3393 9277
---
What Do You Need to Get Development Finance?
There are two things that lenders may require from you when you apply for bridging finance for property development, depending on the situation.
• Business Plan (Appraisal)
If you are planning to develop a property for commercial purposes, such as a shop under a flat, a hotel or anything of the sort, you will need an appraisal and any documents such as planning permission, proof of land purchase etc.
Basically, when it comes to such developments, the lenders will want to be sure that your investment has to do with business, so they take no risk by offering you money. Typically, a specialist lender will have to deal with the case when it comes to businesses.
• Income
Income is not always necessary. However, a lender might want to know what you are going to do to fund the renovation works. You might plan on making renovations and selling the property you're funding, but how are you going to do it with no income?
If you have enough equity to use when purchasing property without financing, then proof of income may not be necessary. But if your exit strategy involves remortgaging, you will have to show proof.
• Security
You will need to make sure you have enough security to cover the loan amount in order to complete the project.
What Are the Pros of Bridging Finance for Property Development?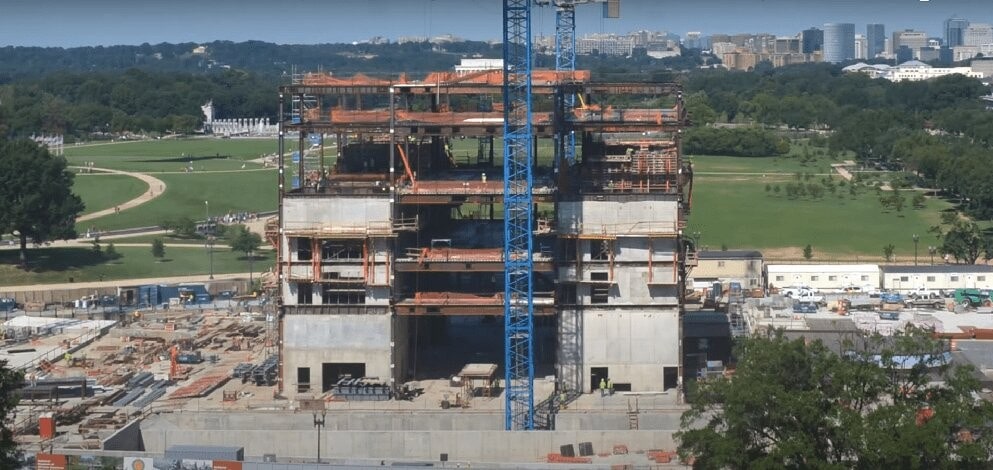 • It Can Be Used for Multiple Property Types
One of the most crucial things regarding bridging financing is the property you're going to secure to the loan. The good thing is that you can use these loans to buy all kinds of properties, such as shops, apartments, houses, and the list can go on.
• Fast Bridging Loans
Time is of the essence for property developers, which is why a fast way of funding will always be preferred. Bridging loans are quick, so you will have access to the necessary money sooner than you think. Not to mention that this is a short-term loan, which offers quick access to the funds.
• Flexibility
While usual lenders ask you for a lot of details upon granting you a loan, bridging lenders want to know more about the property you secure the loan with. Also, the repayment can be set in such a way that it is favourable to you during the one-year term.
Regulated vs Unregulated
Regulated bridging loans offer further protection by the Financial Conduct Authority (FCA), bridge loans that are secured against the borrower's or his immediate family's residential property. Bridging loans authorised and regulated by the Financial Authority are for a maximum of 12 months.
An unregulated bridge loan is secured against any commercial assets and the terms can be extended to 18 months. It is not authorised and regulated by the financial conduct authority.
Open Vs Closed Bridging Loans
A closed bridging loan has a clear and specific exit strategy and time period. this type of loan is to be repaid at a specific time. A lender prefers to provide this form of product as it carries less risk.
Open bridging finance does not have a specified time to repay the finance but they are still often no longer than 12 months but are open to being extended. This form of bridging is available but carries more risk to the lender and they are typically more expensive given the risks involved.
An Example of Borrowing Bridging Finance for Property Development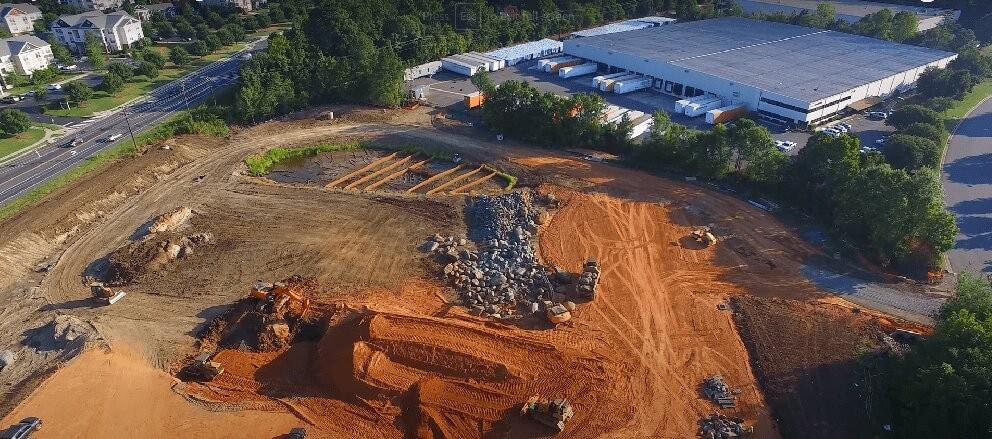 An experienced property developer & investor with a good track record has a viable development project building flats and is looking to borrow £300,000 bridging finance to secure land without planning permission.
His plan is to get planning permission on the land and to secure development finance to repay the bridge and secure funds for the build to complete the project.
After advice and discussing his options with a broker on the lending criteria, the borrower provided the necessary information and a number of assets as security, the borrower managed to obtain the right amount of cash with reasonable costs via an open bridging loan. After which he obtained planning in 9 months, the borrower than secured regular development finance and repaid the bridging.
This is a typical scenario to obtaining a bridging for a developing project, the borrower was not sure exactly how long the planning would take so an open bridging loan was his option.
Final Thoughts
Development finance UK is a great way for property developers to continue and complete their project if they don't have the necessary money to do so. Before you apply, make sure to consult with property finance expert on your options.
The expert will tell you how to become eligible for the loan, and how to apply. It is important to keep up repayments on the term finance or you will be at risk to lose your purchase as well as your security and may be repossessed.
If you would like to apply for a bridging loan for property development, please complete the form below or contact us on 0203 393 9277 or email [email protected]