Most businesses that are looking to develop a property will often need to acquire property development finance.
In some cases, property development finance is the best option for companies with these needs because it splits the payouts up to accommodate the different stages of development.
However, lenders of development finance in London offer property development loans at a slightly lower interest rate than traditional commercial financing.
There are several finance options available for property developers, including development finance, advance mortgages, remortgaging, bridging loans, joint ventures and utilising your private funds.
How is Property Development Finance different from traditional finance?
The main difference for property development finance is to distribute funds in stages. Usually, the steps taken depend on certain phases of development, such as land purchase, roof, and completion. Property development finance lenders will also audit the progress of the development.
However, it is worth remembering that the final payment gets released on the completion of your project.
It would help to agree on payment terms with your finance lender. 
Make sure your main contractors are aware that their final payment can come a few weeks after completion.
Where Can I Find Property Development Finance?
Funding commercial or residential property development in London with the right sort of property development finance is essential. As it can significantly impact on the availability of cash to support the initial investment, cash flow throughout the construction stage, and the profitability of the development project itself.
There are a significant number of development finance lenders based in London. The lenders will have different terms and rates, and it is in your interest to find the ones that will fit your requirements.
For example, some lenders will only go up to 65% LTV whereas other lenders can go significantly higher. The lending criteria may be different; also, many lenders refuse to work with first-time developers and individuals looking for small developments.
You can search the internet by putting in terms such as property development finance London in search engines. You can also search on yell.com and perhaps check in specialist media websites.
It would be advisable to work with an experienced broker who deals with development finance as they will have undoubtedly built up a list of principal lenders. An experienced broker in London will have the ability to find the right lender to fit your project requirements and effectively package the proposal to ensure its success —ultimately saving you both time and money.
RELATED: Development Finance
Financing Your Development Project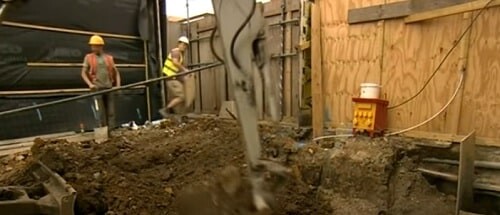 One of the most significant constraints to overcome is financing your project. That's having the investment in place to make all happen without delay.
Without generating the correct levels of finance to launch, the project can be problematic for many young developers new to property development.
On the opposite sides is often relatively straightforward for those who have developed property before and have an excellent record in completing such projects.
Experienced developers benefit from call-on the cash reserves generated from their previous property development to get them started on a new project.
Sources of Property Development Finance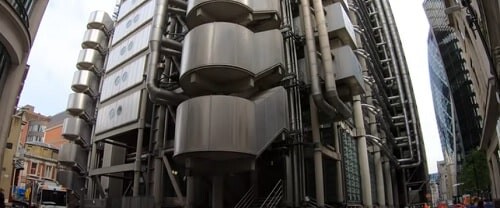 Property development finance options are available to help you generate cash to start your property development in London; let's take a look at some popular choices below.
Personal Saving
If you have personal savings available, then you can get started immediately. The cash from your savings should be your first port of call. It may help to start your development or use the money as skin in the game when you seek development finance.
Remortgaging
Having personal cash reserves are very rare, so property investors often need to look for alternative sourcing for funds, with the most common route being a remortgage on an existing property.
Remortgaging should only be considered after exhaustive research, and property valuations and detailed project appraisals are complete.
Often, remortgage usually is an option open to property investors who have made up substantial equity in their property from gains in capital value.
If you have enough equity sitting in a property, it would be an excellent source of finance for your development.
RELATED: Property Development Finance Explained
Mortgage to Finance Property Development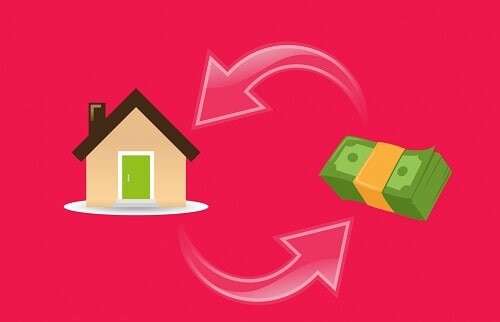 Choosing a mortgage for a property development project will need to be selective about which finance package you select.
It's not reasonable to opt for a traditional mortgage that would be offered to an owner-occupier.
Why? Because traditional mortgage comes with 25 years term which is not ideal if you plan on selling your development as soon as it finished
Have that in mind; you should look into mortgage packages with no early redemption penalties, possibly a tracker or flexible mortgage facility.
The kind of mortgage could be ideal in as much property developer won't face additional lending charges if things go as planned, and you decide to pay back some of your loans in advance.
Further Advance Mortgage
The further advance option is what it sounds like – it's where you can ask for an advance from your lender.
Advance mortgages are on variable terms as such It's often not the most cost-effective form of funding available.
Commercial Property Development Finance
When dealing with commercial property development, your approach and tactics should be different because generating funds for commercial property seems more complicated, riskier, and more expensive.
If you're a reputable property developer with a good track record of successful projects, lenders are much more likely to offer finance at good rates.
If you're a newcomer with little or no history, then it may be more difficult. With that, you shouldn't be downbeat as there are different options for you.
Development finance in London fit under commercial property umbrella include development land and agricultural land, offices, retail property, industrial and hotels, to name but a few.
Bridging Loans

Bridging loans are an option for property developers; many developers utilise them on the first stage to buy land without planning. Once planning is approved, you can refinance with development finance. Bridging loans have their uses for developments but bear in mind they are generally an expensive form of funding.
RELATED: Ways to Get Bridging Loans for Property Development
RELATED: Bridging Loans for Property Development
Joint Venture Funding
Joint ventures can be an excellent way to finance development, the risk is both on the borrower as well as the investor.
The profits are usually shared 50/50. The advantage of a joint venture is that the risks are split, and the borrowing LTV can be high. It is not uncommon for an investor to put up 95% of the finances for the entire project costs.
Investment Appraisals and Detailed Research
Property development in London is an excellent route to financial and business success. Without careful research, planning, and due diligence, it can lead to an increase in financial pressures. And possible financial failure if it is not planned correctly. Always approach with caution and do your homework thoroughly.