Second Charge Bridging Loans Explained
When someone owns a property that already has a mortgage, things can get daunting when the owners require more funds to improve their property.
"Let's talk about 2nd Charge Bridging Loans".
A first charge loan must have not been enough to cover all costs for the house, so the person in charge of the property is left with an incomplete home.
But there are other options to overcome this issue, such as a second charge bridging loan. The loan may be possible as long as the applicant is eligible to obtain it. Here is what you need to know about 2nd charge bridging loans and the process of getting one.
Need a Second Charge Bridging Loan? Get a no Obligation Quote Today
What Is a Second Charge Bridging Loan?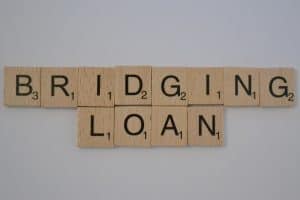 A second charge bridging loan is a secured loan where short-term lending is being given towards property that was already secured with a "first charge".
If you have a property that needs improvements, or you need an extension or loft conversion, getting a 2nd charge bridging loan can assist with your needs. It can increase the necessary money for the operation for up to 12 months.
How Can You Apply for a 2nd Charge Bridging Loan
Applying for a 2nd charge bridging loan is not that difficult. First of all, you need to make sure you are eligible for obtaining it. The first thing that makes you eligible is owning a property which can be used as security by the lender.
As mentioned, these loans are secured ones. This means that the lender wants to rest assured they won't be left without the money you owe if you don't pay.
Usually, the asset a lender asks for is property, which will cover the borrowed costs in the event you don't repay it.
Also, when a property already has a mortgage, it will be the mortgage company that will have the first charge.
Another thing an applicant needs when applying is a good credit score. Credit scores serve as proof that the borrower is reliable, thus able to pay off the loan in time.
If your credit rating is not exemplary, then you will struggle to get approval for your loan application. Concurrently, a second charge bridging loan normally doesn't have the best rates.
But the credit rating point can be optional, in certain situations. If you are able to make a good exit plan, then you can find a deal that your credit score won't be able to ruin.
In case you apply for a loan for property development reasons, then you need to have experience in this field. Of course, this is something that will have to be proven if you want better chances to obtain the second charge bridging loan in the first place.
To apply, you also have to provide the necessary documentation. Such documents may involve proof of being the owner of the property, an application form, and proof of ID.
Learn about getting bridging loans with bad credit
What Does Having a Good Security Property Mean?
A good security property is a property that is sure to get enough money to pay for the debt once the end of the term approaches. Considering you're taking out a secured loan, the lender doesn't want to take any risks if you'll be unable to return the amount by the end of the term.
The property you offer should be available for re-mortgaging or selling, and you will have to provide proof of that.
---
---
How Long Will It Take to Obtain a 2nd Charge Bridging Loan?
The amount of time it takes to receive the loan normally depends. Usually, you will have to wait around up to 10 days to obtain it. Nevertheless, sometimes you can get it much sooner, such as in 48 hours, when you really need fast bridging loans. In that kind of situation, you will have to pay for the privilege.
Are There Any Fees with the Loan?
There are usually fees associated with a second charge bridging loan. When you apply for the loan, the arrangement fees can be 2% of the loan amount. In addition, there will also be an interest which could be around 0.85% on a monthly basis.
Second Charge bridging loans are generally more expensive than a first charge.
How Much Can You Borrow?
There is not one universal amount of money that everyone gets upon applying for 2nd charge bridging loans. It all depends on multiple aspects, such as the LTV percentage and the equity your property has obtained.
The bridging loan will be calculated according to your equity and the LTV. LTV is usually around 70%-75% for a 2nd charge bridging loan.
What Are the Advantages of a Second Charge Bridging Loan?
2nd charge bridge loans are so convenient simply because of their versatility. On average, they are used for specific acts such as improving a property. Nevertheless, they can also apply to construction projects that haven't even started yet, refurbishment, and the list can go on.
An advantage of second charge bridging loans is the time-saving aspect. Unlike other financing options that keep you waiting a lot more, the arrangements for second bridge charges can go by pretty fast. Lenders make sure to deliver the funds as quick as possible, which attracts more people and is ultimately beneficial to the lender.
There might be few exceptions to this aspect, but as a rule of thumb, there are usually no fees for an exit. A lender makes money through the arrangement fees and interest rate, without punishing an early-payment borrower.
Final Thoughts
Before applying for bridging loans for house purchase, it's advisable to seek the help of a financial advisor who will tell you what you must do. By doing so, you'll get qualified help in getting the loan that will suit your needs.
Obtaining a second charge bridging loan can be achieved as long as you meet the requirements and have proper documentation to prove yourself. So, do you wish to apply for one? Make sure to have all the eligible traits, and you may be able to obtain the funds you need in completing your house buying process.
Apply Now 020 3393 9277 or email [email protected]
Why Choose Property Finance Partners
✓ lowest rates in the UK.
✓ Latest Interest rate from 0.28% per month
✓ second charge loans from 5.99% per annum
✓ Borrow up to 80% LTV
✓ Borrow from £20,000 – £1 Billion.
✓ Whole Market Access