Santander Bridging Loans
The majority of banks on the UK high street stopped offering their customers bridging loans after the 2008 financial crisis, as they decided to only continue the financial products more profitable to them. Now the economy has recovered a handful of high street banks do offer bridging loans, one of them is Santander.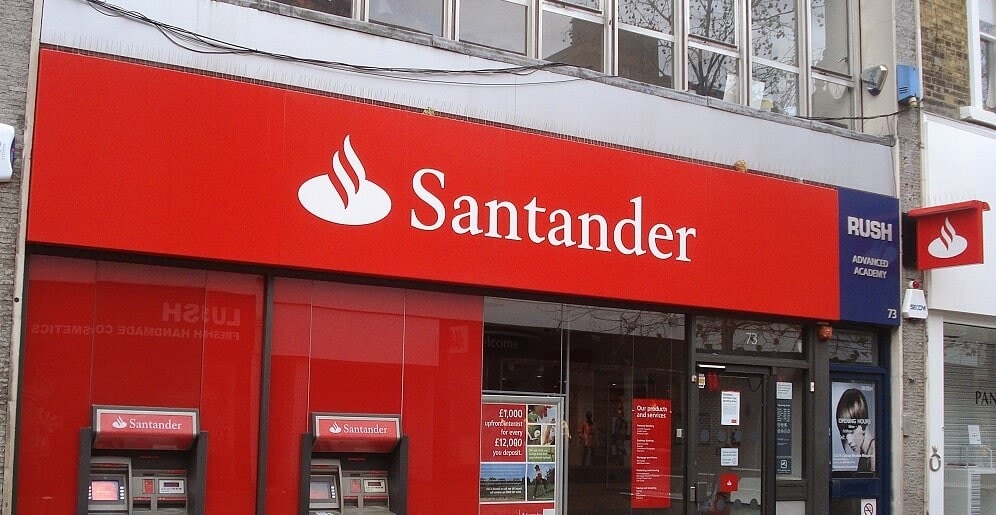 Get a No Obligation Bridging Loan Quote Today or Call 020 3393 9277
The bank is the fifth biggest commercial lender, ranking just below the UK's so- called big four: Barclay, HSBC, Lloyds Banking Group and The Royal Bank of Scotland Group. Santander, have been famed for their judicious attitude to risks in lending.
Borrowers that need access to funding quickly can take advantage of the banks high approval rate to get the cash they need.
Santander Bridging Loans Highlights
The bank refers to their bridging loans as, Santander short term additional loans, and they can help with a variety of things including buying property at auction and renovating property. Advantages of taking out a Santander bridging loan include:
Borrowing amount between £50,000 and £3,000,000
Flexible repayment terms you can select from 2 months to 3 years
Top rate of approval
The borrower can choose what to do with it.
Fast turnaround on average the money is available in 5-7 days
Santander Bridging Finance Negatives
The bank will not accept anyone with bad credit
You need to be a Santander customer and have your mortgage with the bank
You must have equity in property
As always, this type of finance involves great risk, providing collateral is a require. If you fail to pay the loan back, your home may be repossessed.
Deciding If A Bridging Loan is Right For You
Bridging loans have a number of advantages, especially in comparison to other forms of finance.
They are often quick to arrange and can be awarded without the need to provide the lender with lots of information.
Due to the fact bridging loans are secured against collateral, you can acquire a bridging loan from specialist lenders even with bad credit and lenders will usually not even ask about your credit history or income.
However, if you want to get a bridging loan with a reputable high street bank like Santander, you will have to have a good credit rating and sometimes be a private banking member.
Because of their quick turnaround, bridging loans are suitable for buying property at auction and can even be used for properties which are deemed as 'unmortgageable'. If you manage to repay them early, no fees are involved.
A bridging loan is only a short-term finance option and should not be used for extended for periods of time.
Lenders will need you to have a strategy set out of how you are going to raise funds to pay back the loan. Bridging loans involved with very high interest rates.
Financial advice should be sought before you take out a bridging loan. Securing anything against collateral is extremely risky, especially if it is your home, you should always be confident you can pay a bridging loan back before taking one out.
Alternative Bridging Loan Lenders
As a result of their popularity, bridging loans are available from many specialist lenders. In fact, there are around 40 bridging loan lenders in the UK today.
The market is competitive, which has led to lower interest rates and made bridging loans cheaper for everyone. Some favour using these lenders as they are not weighed down by the regulation and bureaucracy that can be restrictive for to high street lenders.
Regulations
As it stands, the bridging loan industry is not completely subject to regulation. It is important to note that regulation is not a choice, it is dependent on what part of the finance market is subject to regulation. In the context of bridging loans, the residential market is subject to regulation, while the commercial side isn't.
The Financial Conduct Authority oversees the entire British financial industry. Regulation offers the consumer protection, keeping them safe. All banks on the UK high street are subject to regulation including Santander.
The FCA makes sure these loans are safe and secure. In the context of bridging loans, come in two forms first charge or second charge.
Solely consumer loans secured by a first charge are subject to regulation, and certain second charge loans which are secured against the borrowers' home are regulated. Loans subject to regulation are usually capped at a maximum of 70% loan to value.
Features of Regulated Finance
Generally, a max term of 12 months
You pay interest in one
Exit Routes are more strict