Bridging Loans & Property Development Finance London, UK
Property Finance Partners is a pan European results-orientated structured property finance company. The team is based in London and has over 100 years of combined experience within the property finance business, property development finance, bridging loans and advisory sectors.
Read More
Our team maintains deep relationships at the highest levels of financial institutions such as Pension Funds, Equity Funds, real estate funds, Insurance Companies, banks ַַ& Investments banks, Special Pan-European, American and Middle Eastern Funds, Private money funds, Mezzanine lenders and bridging loan finance institutions.
These long term relationships enable us fast access to different types of capital, including equity, debt and the right tailor-made combination between them. We are structuring capital property finance deals from £50,000 to £500 million+ from pre-planning to completion.
As property development finance experts, we are obligated to fulfil the highest standards; therefore, we can provide you with a finance solution for your property projects or deals, fast, transparent and tailor-made, precisely for your requirements.
For us, every client is unique, and each case is different; therefore, we discuss and learn your particular needs. Thus to create an individual tailor-made finance solution, that suits your requirements at the time you need it whether that be a bridging loan, debt finance, equity, JV or a mixture of different finance facilities.
Property Finance Partners from their London office continuously updates the client throughout the process and negotiate with the lenders the best possible conditions. We are independent and represent only your interests; therefore, we approach only the lenders that suit your case.
Our in-depth finance industry knowledge and long term relations enable us to secure exclusive property finance that cannot be obtained elsewhere.
Get a No Obligation Quote Today or Call 020 3393 9277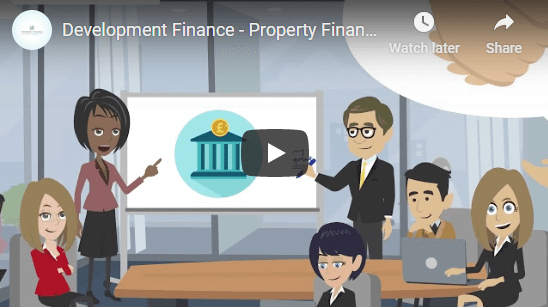 ---
---
Why Property Finance Partners
✓ Unbeatable results-orientated customer service
✓ Global sources of institutional equity and debt funding
✓ Ability to create Equity & JV Partnership between Real Estate Funds and Landlords, developersbuilders and investors
✓ In-depth knowledge of Structure Debt as an Equity piece (100% Finance Ltc- Senior rates)
✓ Have access to unsecured capital for the property sector ( big tickets)
✓ Global access to a wide range of lenders. – Ability to secure funding from throughout the UK, Europe, the Middle East and North America.
✓ We have developed deep working relations with some of the largest funding sources throughout the world, some exclusively to offer them in the UK.
✓ We shall always treat everyone with respect, transparency and honesty.
✓ Our relationships with the lenders are based on trust. Therefore, we know exactly whom to approach, when to approach and how to approach.
---
We Are Proud Of Providing Five-Star Customer Service

---
Our Team Of Property Finance Experts
Click Here
Unbeatable customer service is our priority; we work with each client to build deep business relationships with a member of our team, not as a number to be tossed around.
You will have a member of our team working from the beginning through your projects, and you will be able to contact him at any point. You will not be passed around to any other member of our team, guaranteed.
Between us, we have over 100 years of experience in property development and finance.
Our understanding of property finance is unmatched, and you will be dealing with an expert who will understand the ins and outs of your projects and be able to guide you throughout your project developments progress.
---
Book a FREE Advice Call With Our Property Finance Expert
---
What Type Of Property Finance & Development Loans?
Click Here
We can offer a broad range of products for your developments, and we will look at the best and most beneficial finance facilities available for you. In some cases, we may mix the funding sources to save you time and or fit your exacting requirements. Some of the property finance facilities that we can arrange include:
✔ Senior loan
✔ Stretch Senior finance
✔ Preferred Equity
✔ Equity Finance
✔ J.V Equity
✔ Development Finance
✔ Bridging Loans & Short term loans
✔ Mixed Residential & commercial finance
✔ Real estate Equity and debt
✔ Build to Let finance
✔ Pre Development Finance
✔ Acquisition finance
We can arrange and secure real estate funding from 500,000 pounds to 500 Million pounds+ for all types of property developments from residential to commercial from conversion to new builds and much more, as long as your project is property-based. We might have the finance solutions for you.
We accommodate the funding to your exact requirements; we are fast, flexible and can structure the financing in a variety of different formats which fit your projects exactly as you need.
Property Finance Partners know to advise you about the improvement of your property business and how you can do things better and more profitable in the bottom line. We don't consider ourselves as property brokers but rather property finance experts who can advise on all aspects of your real estate funding needs.
Our motto is simple; "your success is our success."
What Is Property Development Finance?
Click Here
Property Development finance is used by real estate developers to fund a variety of building projects, conversion projects or renovations of real estate.
It is typically secured by a first legal charge against the project. A lender will usually lend against the value of the land plus (most or all) the build costs.
The central figure that the lender would like to know is the Gross Development Value (The value of the finished project), also known as GDV. The funds will be released by stages (monthly or quarterly) following the project progress.
100% Loan To Cost: Property, Development And Investment Finance
Click Here
Mainstream lenders, including the banks, will stop lending at 55% – 60% loan to value and only take low-risk with financing development projects.
We at property finance partners have the ability and access to funding sources which can offer competitive property development and investment finance facilities to the property developers. We are familiar with the finance institutions requirements, and we can structure even debt as an equity piece (100% Finance Ltc – Senior rates) obviously for the right company.
There are different ways to build, structure and present a loan application; therefore, we work closely with our clients to achieve the best finance facility that fits their needs.
Why wait weeks or months for a decision on your projects, we can get you a decision in principle within days after gathering all the information required and for future loans even faster once the relationship has been built up. So if you need finance quickly, then Property Finance Partners is the company to contact.
Who Can Benefit From Property Development Finance?
Click Here
Among all the property finance types that we arrange and have access to, Property Development Finance is our speciality.
Here at Property Finance Partners, we can arrange and secure anywhere from 500,000 Pounds to 500 Million Pounds+; in fact, there is no maximum amount.
The development loans which we structure are unique in the sense that we take the time that is needed to listen and understand your needs, your requirements and your wishes for your existing projects as well as for future opportunities.
Above it, we work with developers for the long run learning their needs and requirements in the present and the future and assist them in realising more projects from their pipeline to support them to grow and fulfil their vision. Some of the projects we obtain capital and monies to include:
✔ Residential projects
✔ Commercial real estate finance
✔ Property Investment
✔ Industrial finance
✔ Student accommodation funding
✔ HMO finance
✔ Care homes funding
✔ Property conversions
✔ Refurbishment
✔ Restoration projects
✔ New Builds
✔ Property expansion capital and finance
✔ Unusual development finance
✔ Private Rental Sector
✔ Real Estate Private Equity
✔ Permit Development Rights
✔ Refinance
✔ Buy to Let
✔ Portfolio purchasing finance
✔ Plots and Land funding (with or without planning permission)
✔ Equity or Debt or both of them
✔ 100% development finance available
✔ Joint venture funding
The more ambitious the client is, the more we want to meet and work with you, we have the in-depth knowledge of the global and national lending market inside out and understand how it works.
It enables us to help your property business to increase at the shortest time. If your property business is unable to grow to the next level because of lack of funding at the right time, then call us today and let's discuss how we can assist and work together.
Our process is efficient and fast, with over 100 years of combined experience in property development finance, business and real estate advisory we are considered the premier property finance company in the UK and Europe.
---
To get started you can request a property loan using our online funding form here and we will get back to you within 24 hours.
Call Today on 020 3393 9277
---
Bridging Loans Knowledge Base:
Bridging Loan for Property Development
How to Qualify for a Residential Bridging Loan
Alternatives to Bridging Loans