THE DIFFERENCE BETWEEN OPEN AND CLOSED BRIDGING LOANS
The differences between an open and closed bridging loan and answering questions about the comparison between open and closed bridge loans so as to determine which option will be for you.
Get a No Obligation Bridging Loan Quote or Call 020 393 9277
✓ Interest rate from 0.33% per month
✓ second charge loans from 5.99% per annum
✓ Borrow up to 80% LTV
✓ Borrow from £20,000 – £1 Billion.
WHAT IS A BRIDGING LOAN?
A bridging loan is a loan that bridges the gap of purchasing a property or asset while the current property or asset sells.
This loan is short-term. You'll be able to get the money in some cases within a week after the loan application.
A bridging loan is fast, flexible and short term, typically 6 – 12 months.
Bridging loan interest rates may be more expensive than a regular mortgage, due to the loan being riskier and shorter.
So for people who are looking to buy a new home and company directors who are in need of quick cash flow for a short period for their business bridging loan can be an ideal solution.
These loans can be classified into two types, one is a closed bridging loan, and another is an open bridging loan.
An open or closed bridging finance will ultimately depend on the deal. Let us examine further.
Understand more on what a bridging loan is
WHAT IS A CLOSED BRIDGING LOAN?
A closed bridge loan has a distinct exit strategy, to be eligible for a closed bridging loan, you must have a clear exit strategy and repay the loan in full by an agreed date.
Bridging lenders who distribute a closed bridging loan gets a clear understanding of your financial structure and the exit strategy. Hence a closed bridging loan has a lower interest rate than an open bridging loan.
A closed bridging loan facility guarantees the creditor gets their invested money within the specified time.
If a borrower fails to refund the amount of loan, then the creditor has the right to auction the secured property to get their money back. (There are penalty steps before the auction).
The borrower can borrow up to 80% of the property value.
---
EXAMPLE
Mr Richered wants to buy a 50,000₤ home within a week, and he has an existing property of 65,000₤.
The lender offered him a bridging loan with 1.5% interest for three months after checking the viabilities of his mortgage. He accepted the terms and conditions of the lender.
The lender approved 52,000₤ loan for 1.5% interest in for three months. And the credit was passed within a week.
He got his new home within a week after he borrowed the money from the lender.
He refunded the creditor before the exit time with the selling price of his old property, which he sold after one month of getting the loan.
| | |
| --- | --- |
| Fees | Value |
| Amount of loan | 52,000₤ |
| Interests after 3 months | (1.5%) 780₤ |
| Arrangement fees | 1% |
| Typical exit fees | 1% |
Bridging Finance details with Fees
---
WHAT IS AN OPEN BRIDGE LOAN
An open bridging loan has no clear exit strategy. The repayment method is open, for example, the borrower sells his equity shares or after he gets the profit of his upcoming business deal at no specific date.
The interest rates can be dependent on the evidence of the borrower's income.
An open bridging loan is typically for the short term. So a borrower can borrow up to 18 months at a typically higher interest rate, and the credit can be extended.
For example, you may be looking for share sales at the end of the year for of your company, and you are in the middle of the year and require some finances short term for a particular project or deal.
In this case, you can take a bridge loan for six months and use the money on the project and repay the funds with the sale of the shares.
---
EXAMPLE
Mr.Rockey wants to catch the Christmas season for significant sales of his products, but it is currently in the middle of June, and he needs money for the preparation of December.
His financial advisors recommended him a bridge loan for six months with a 3% interest rate per month.
Having a look at his previous business profits, the lender decided to give him a 50,000₤ loan for his business in 3% interest. (This is the 65% of his net profits)
He accepted the offer and applied for a loan.
He got his expected loan in 48 hours, and he started his preparation for Christmas.
After the Christmas season, his plan worked out, and he refunded the amount of loan he took from the bank.
Mr. Rockey's Loan related transactions are:
| | |
| --- | --- |
| Fees | Value |
| Amount of loan | 50,000₤ |
| Amount of interest after 6 months (3%) | 9000£ |
| Agreement fee (1% of the loan) | 500₤ |
| Typical exit fees | 500₤ |
Bridging Finance details with fees
---
---
OPEN VS CLOSED
A closed bridging loan is more beneficial for a borrower than an open bridging loan because of an exit route and gives a lender an actual date to get the loan repaid. So the lender accepts lower interest rates.
Bridging loans are un-regulated unless it's against your personal property, the borrowers should have to be watchful whether there are no hidden charges or extensions while they are taking the loans.
If the borrowers have a precise completion date to get the money of the project, they can choose the closed bridging loan, or if they don't have the exact completion date, the open bridging loan is perfect for them.
An open bridging loan is more expensive than a closed bridge loan
A closed bridging loan is usually around six months and an open bridging loan around 12 months.
There are usually penalties if you exceed the time scales.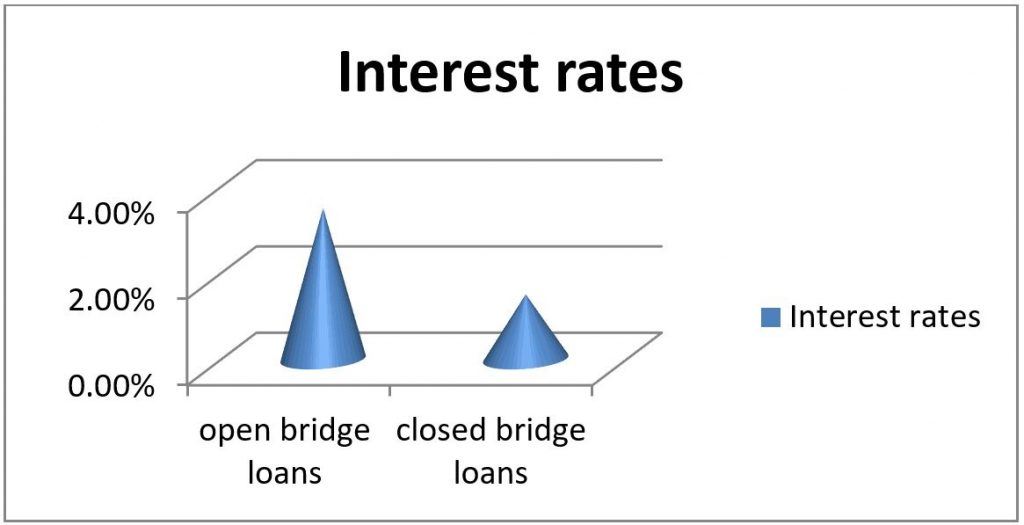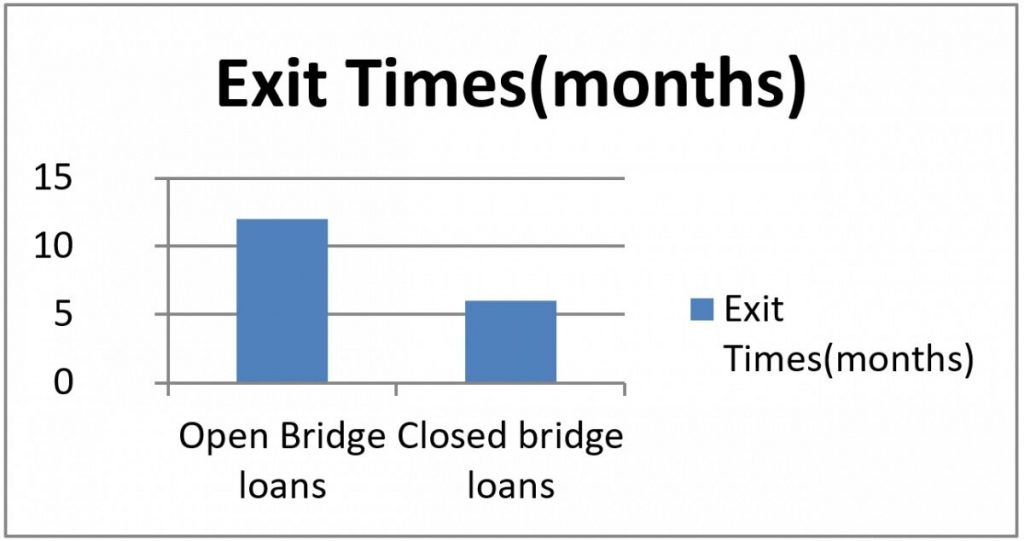 ---
FIND A SPECIALIST
Whenever you opt for a bridging loan, please speak to someone who can guide you whether it's the right loan to take as there may be cheaper alternatives. We at Property Finance Partners can guide you on what is the best option.
---
---
Get a No Obligation Bridging Loan Quote Today
Call 020 3393 9277