HSBC Bridging Loans
People often search and ask if HSBC offer a bridging loan. The HSBC bank does provide a short term residential bridging loan providing they have set up a residential mortgage for you in the first place.
Here is a link to home-related loans by HSBC that includes information on bridging loans. https://www.hsbc.com.hk/mortgages/products/home-related-loans/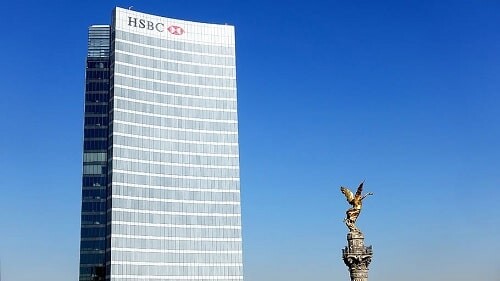 If you do not meet the criteria or you are looking for an alternative bridging loan provider, many specialist lenders provide bridging loans in the UK. The majority of high street banks stopped providing bridging loans many years ago. There are a few such as HSBC that offer bridging loans in limited scenarios.
The bridging loan market in the UK is quite buoyant with over 50 lenders that offer bridging loans for residential and commercial purposes.
Contents
Alternatives to HSBC Bridging Loans
Different lenders will provide different terms, and depending on your particular needs.
To find the right lender will be dependent on how much LTV you require, whether it is a first charge, second charge or 3rd charge bridging loan. How much you want to borrow, whether you want the loan for commercial or residential uses, why you want the investment and your exit strategy.
Some lenders will prefer certain types of projects. Property Finance Partners understands what each lender prefers, and we can provide the best rates depending on your specific needs.
Using a Bridging Loan Calculator
Before applying for a bridging loan, it is helpful to understand the costs involved and what your commitments are likely to be.
A bridging loan calculator is a useful tool. You put in the amount you want to borrow and get an idea of the payments to make.
We have a bridging loan calculator for you to use here. Just put in some simple details and get an idea on what the monthly payments will be.
Let Property Finance find you the best bridging loan rate in the market today. We work with the whole market and can find you the best prices very quickly, save time and money and let Property Finance Partners be your partner.
How To Find The Best HSBC Bridging Loans
When you need cash for an emergency, the one thing that many people want is a quick cash solution. There are few different types of short term finance loans available for the property market, and one of the most popular options is a loan from a specialist lender, such as a bank or building society and specialist lenders.
Bridging loans are often taken out by individuals who have found themselves needing money quickly. They are usually taken between two weeks and six months, depending on the amount of money that is involved and the project.
This type of loan is used to bridge the difference between buying a property and selling the current house.
This is also an excellent solution for people with bad credit and can be the answer to your problem.
Bridging finance from a lender, such as a bank or building society, is a great way to get money fast, without the hassle of applying for a loan and waiting weeks for approval.
With this type of finance, you are allowed to borrow a certain amount of money that will be used to pay for the new property or put down as a down payment until the sale of the existing property.
A number of different things can be done with bridging finance from a lender. You can use the money to buy a home, or pay off a debt that is causing problems with your current mortgage. It is best to read the terms and conditions of a lender's bridging loan before you take it out, as not all lenders will give the same level of protection and terms, and you could find that you can end up paying more in the long run than necessary.
Some people will choose to take out bridging loans from lenders who specialise in bridging the gap. There are specialist lenders who specialise in bridging finance, and their services can be tailored to suit your specific needs and budget.
The critical thing to remember when looking for a lender is that they will look at your equity available and what you want to apply for before they decide whether or not to approve you. So, if you are applying for bridging finance, make sure that you have enough equity to cover the loan amount.
The main reason why you would want to take out a loan is to get the most from your borrowing, so make sure you shop around for a lender who can offer the lowest interest rates. It is essential to compare the different lenders that you approach and find one who provides the best value for money.
Using the internet is an easy way to find a specialist lender and to do an online search. All you need to do is enter keywords and the information into a search engine, and you will soon find several lenders who are offering the best deal.
What are the Options Besides HSBC Bank
Property Finance Partners offers the best alternative to HSBC bridging loans.
We can offer the lowest rates in the market
We can beat any interest rate already provided to you
We have whole market access
Fast and Reliable
Borrow from £20,000 to £1 Billion
Free Advice
For more information, check out our bridging loan page.