As great and convenient as property development projects can be, they can also be quite a nuisance if you lack the necessary funds. It's exciting to be able to develop a property, especially considering the many ways you can do this successfully.
But without the necessary sum of money, it just becomes a dream that's out of reach. 
If you intend to start developing a property, then you need to consider a way to obtain some big development finance. You may be wondering how can you achieve it? This article will tell you everything you need to know.
Is Your Project Going To Be Extensive? Before you ask for funding for your project, you need to consider several things. These include substantial refurbishment, light refurbishment, and ground-up development. If you take a look at these, you should be able to determine what kind of funding you require before developing the property.

Property Development Finance – What Are Your Options?
For financing a property development project, you have multiple options to help you out. Depending on your circumstance, you can use one of these methods to get all the funding that you need for your project. So, here are your alternatives:
Bridging Loans
Bridging loans are a popular option when it comes to buying a new property. And the good news is that you can be accepted for them even if you have bad credit, in some cases. Your credit score is not the decisive factor when you get this loan, after all. However, you may not be so familiar with how they can be used for developing a property. 
A bridging loan represents an amount of cash that you can take out for a short-term period and it is offered to anyone in urgent need of funds for a house. As such, this loan gives you access to money quickly, so that you can secure a property before anyone else does it.
However, bridging loans can also be used for property development finance. For instance, they can be used for buying uninhabitable properties, which is an excellent investment for developers. They also let you fix a broken property chain and allow you to secure a new property even if you have another property that hasn't sold yet.
Securing planning permission is another reason to take out a bridging loan for your development project. The loan can give you the money you need for the purchase of a new site while you apply for planning consent. Furthermore, it is a good option for the purchase of a new property that won't be considered by High Street lenders.
Bridging loans can be secured on any property, even land with planning, flats, un-mortgageable and uninhabitable properties, commercial units and houses. It is different however from traditional finance. 
If you need to bridge a funding gap while you are renovating or buying a new house, a bridge loan can help you also. This is when you have a property or project that you have made an offer on, and you cannot delay its turnaround.
And lastly, the bridge loan can also be a great opportunity while you wait for the completion of your High Street mortgage application. A High Street mortgage usually takes months, whereas a bridging loan is for the shorter term, respectively a few weeks and sometimes even days. 
For more on bridging loans click here https://bit.ly/2wBjXYb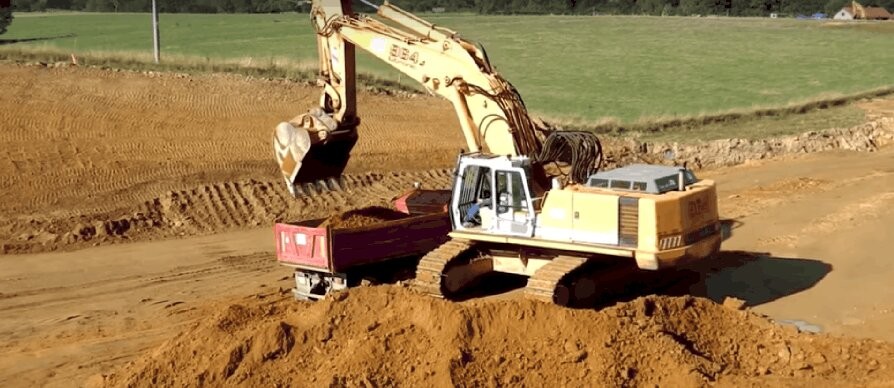 Second Charge Mortgages
Second Charge mortgages represent another great funding option when you have a property project in mind. They are also known as secured loans. You can take one of these from a lender using existing equity in your property. These mortgages have many benefits to take into consideration.

For example, if you want to borrow a Second Charge mortgage for your property project, you don't have to be living on the property. That's not a requirement. Also, they give you flexible funding uses, and they are another option when it comes to remortgaging to free-up funds.

Second Charge mortgage lenders are not very strict either, making it easier for you to have access to these funds. They allow a diverse amount of borrowers to obtain these loans. Even if you are self-employed, you may have access to such a mortgage.
Besides, Second Charge mortgages are quite fast in delivery as well. If you run out of cash while developing your project, you don't have to worry. From the moment you apply to the moment you receive your money, it's extremely fast.
For more on second charge bridging loans click here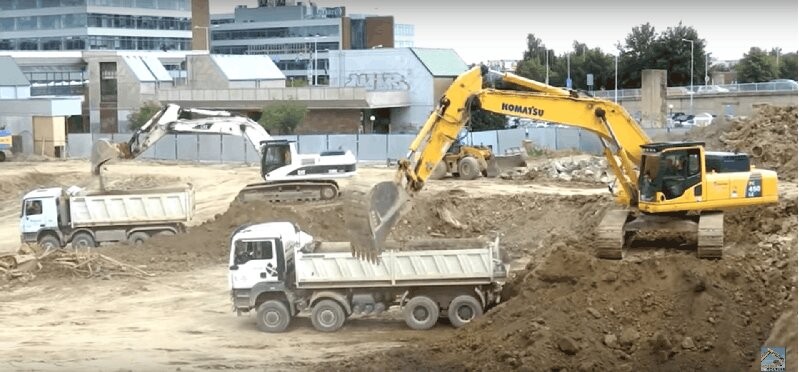 Property Development Finance
You have the option to use actual property development finance, which is what you will need in this case. In general, this funding option is used by property developers who have some experience in the field. Different from traditional funding, this option is needed to work around big development projects. To put it simply, it gives you the cash that you need for your building costs early on.
What's even better is that you can take out the loan in stages, so that you always have the necessary money for materials in each part of the lending process.
When it comes to offering you the money in the first place, there are a few things that lenders take into account. For example, they will look at your financial history as a developer, as well as your money circumstances as a borrower. As well as that, they will look at the project type, its strength, and it's worth after valuations.
You need to understand a few things about this financing type before you take the step to obtaining one. Lenders will usually offer you terms of about 12-24 months, depending on your situation. They will also look at how much experience you have as a developer.
It doesn't matter whether you're a company or just a sole trader – they will not overlook your experience as this proves reliability. If you are developing a particular project, they want to see if you have worked on similar projects in the past. If you can prove your experience, they will be more likely to offer you the loan, as they are confident you will succeed with your plan. Therefore, make sure you have proof of past success with other similar buildings is essential.
There may also be an interest rate with your loan, and you need to be prepared for that amount. The higher the amount required, the higher the interest rate will be. This is because lenders give you finance for up to 80% of your project. So, the higher your ratio is, the more the interest rate will grow.
In general, the lender will calculate the worth of your property on the open market using the GDV (Gross Development Value). For investors and developers, this has to be one of the most important metrics to take into account. For a lender, the standard is usually 60-65% with this metric.
Also, you can get different amounts for your loans, depending on the lender you choose. Property development finance can be between £50,000 and £2.5m. It depends on how big the lender is. This is because some big lenders will only consider offering loans for projects of a higher value – High Street banks are such an example. If you have a smaller project, development finance is the right facility for you
For detailed explanation of Property Development read more
For more on big development finance click here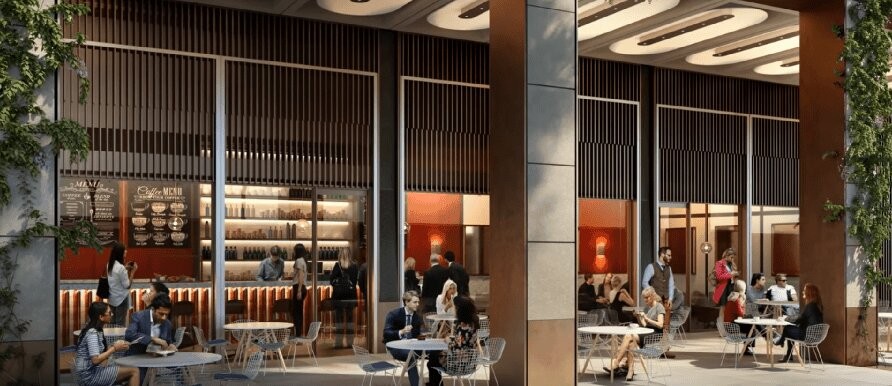 How To Get Big Development Finance For Your Project?
Before you even think of applying for property development funding, you need to know how to go about it. In other words, you need to prepare yourself. Here are some aspects that you should take into consideration:
Be Informed
When you apply for your development finance, the chances are that the lenders will ask you many questions. After all, they need to know whether granting you access to funds will be worth it or not. This is why you need to be able to present your project to the lenders in the best possible light.
You should also have the ability to present financial information in a good way. If the lender needs even more information, then you need to find ways to give them more details to satisfy them.
Estimate Development Costs
Before applying for big development finance, you must know how much you'll need to apply for. If you don't have your calculations ready, you risk getting an amount that is not enough for your project or a sum that is too big and brings high interest.
Before you go to the lender and ask for big development finance, you should look at everything regarding the project and estimate how much money you will need. That being said, look at the labour costs, materials, and anything of the sort that will cost additional money. When you're done calculating the amount of money required, make sure that you add a 10-15% buffer on top for security.
Understand your gross development costs
Prove Your Credibility
If you want the lender to trust you, you will have to bring proof of your chances of success. That means that you need to show evidence that you'll be able to accomplish what you're planning with your property development project.
This can be done by either teaming up with someone who has a good track record or showing your own experience in the development field, as well as previous successes with similar projects. Without any of these, getting a significant amount of cash from a lender is unlikely – and you won't be able to fund your project at all as a result
Make Plans for Multiple Locations
Considering that loans may not be processed immediately, there is always the risk of the property you want being sold to someone else. This is why you need to think of multiple options and locations for your development. This way, you'll have higher chances of getting the money for funding your development project. Of course, if you want to obtain your loan, you will need to show proof of your plan and that the building is in a spot that has a good ROI.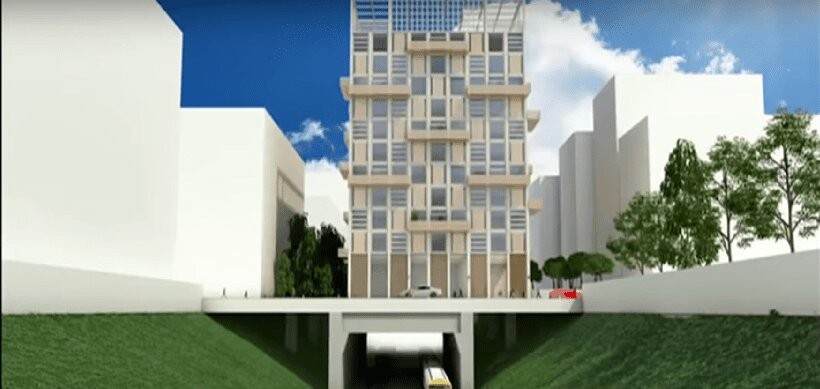 The Bottom Line
When it comes to big development finance, you need to know all of your options, and how to increase your chances of obtaining a loan successfully. It might take some time to find a lender willing to offer you the cash for your project – especially if you are unable to prove the success rate of your plan or if you don't have much experience with similar projects. For this reason, you must be well-prepared before talking to any loan lenders.
For more information on big development finance contact property finance partners. Call 020 33939277 or email [email protected]