Bridging loans are designed to be arranged quickly, generally to meet an urgent requirement. Consequently, it makes then an alluring alternative to traditional mortgages.
In the age of smartphones and same-day delivery, we're used to quick wish fulfilment. With a few clicks a delivery drone drops packages on your porch within hours. However, when it comes to getting a mortgage, things are quite different.
The standard mortgage approval procedure tends to take between 18 and 40 days. But, no one has a clue about where this widely-quoted time-limit comes from. Of course, if you ask around or check out finance forums online, you'll find mortgage applicants saying 16 weeks or even more.
No mortgage lender will say upfront that it is going to take at least two months to process your application but this is often the reality especially during the busiest buying seasons. Processing identity proof, income proof, salary slips, references, credit checks, property valuation, etc. all make for a demanding and time consuming process.
On top of all that, any failure to come up with the right supporting documentation, in the ideal format, adds more days or even weeks. But, the good news for buyers is that there's a quicker option to source funding for their purchase that avoids the requirement for such a time-consuming checking procedure. And that alternative way is fast bridging loans!
First Thing's First
WHAT ARE BRIDGING LOANS?
Bridging loans are a quick, short-term secured borrowing of money which enables buyers to move fast when they need to. They are secured for the lender – generally against the property value – for either a property that's already owned or the one that's being purchased. Occasionally a charge is taken out against both properties to accomplish the LTV (loan-to-value) ratio you need to reduce your borrowing cost.
Learn more about bridging loans
---
---
HOW MUCH CAN YOU BORROW WITH BRIDGING LOANS & FOR HOW LONG?
The amount you can borrow with a bridging loan hugely depends on the asset you are securing the loan against. This will generally range from 65 percent to 80 percent of the total asset value.
Once a surveyor assesses the property value, a lender will provide you with a quote based on the LTV. But, if the property is considered to be in the hands of a"high-risk" borrower, then LTV could decline as much as 50 percent. You could also borrow more money – up to 100 percent LTV, however this would require putting up more than one asset to secure the loan.
For more on terms of bridging finance click here
This will not only cost you more in additional legal valuation fees, but it could also be very expensive if you can't repay the loan, and your assets could get repossessed.
Bridging loans are a short-term type of finance and are generally taken out over less than one year, sometimes for only a few weeks. Of course, longer terms are in existence, but you're not going to find anything over three years.
It's always worth remembering – the longer the term, the more interest you will pay.
IS A BRIDGING LOAN THE IDEAL SOLUTION FOR YOU?
Before finding out how fast you can get bridging loans, it is smart to first decide whether bridging loan is the right solution for you.
To Trade up before a sale has completed
You've found the ideal new property that suits you; more impressive, in the perfect location for a growing family, for a shorter commute, or on the perfect side of the street, etc. But, the sale on your current property isn't yet signed and sealed.
For many people hoping to purchase the house of their dreams, paying a little bit more for quick bridging loans to secure the ideal property is entirely worth it.
DOWNSIZING BY USING A QUICK LOAN
If you're wandering around in a property that's larger than you truly need, then you may want to downsize to a more convenient size, location or closer to family. The "ideal" home right next door to loved ones doesn't come up often. Instead, you have to be able to buy quickly – maybe even before putting your current property on the market. And you might have to do some enhancements on your existing property to ensure it goes for the ideal price.
Bridging loans can enable you to make a smooth one-move transition, which avoids the demand for temporary rented accommodation and the cost of two removals with short-term storage.
Find Out more in buying a home with bridging loans
PURCHASING PROPERTY AT AN AUCTION
Some of the most unusual and interesting properties are sold at auction, and you can find some absolute-bargain repossessed properties.
A property auction used to be considered the safeguard of bold developers ready to take a punt with their own cash. However, well-organized homeowners and would-be landlords can now get involved themselves without any risk as long as they know beforehand how to handle their finances.
The 4-week gap between the catalogue publication and auction date is adequate time for a nimble solicitor to perform the property searches, and for you to get the property inspected – or at least to visit with an experienced and knowledgeable builder. However, the gap between hammer-fall and payment deadline isn't enough to set up mortgage finance.
Moreover, many auction properties don't fulfil the "habitable" requirement of a mortgageable property. And that's when fast bridging loans come into the picture as an effective solution to these problems.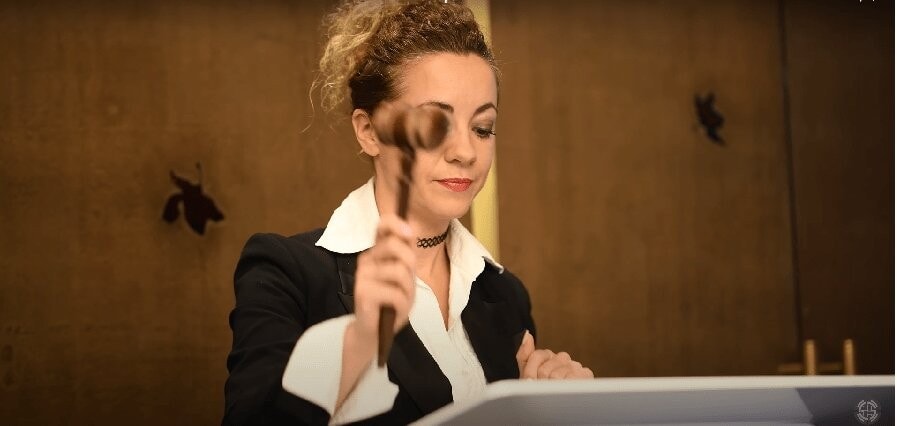 FAST BRIDGING LOAN FOR UNINHABITABLE PROPERTY
Even a million dollars may not buy you a property that you can get a mortgage on – if it doesn't have a fully functional bathroom and kitchen. That's when bridging loan comes in – to cover the gap between purchasing and getting the essential remedial tasks completed so that you can apply for a standard long-term mortgage with success.
EXTENDING THE LEASE TERM ON A LEASEHOLD PROPERTY
Leasehold property owners often find themselves trapped sitting on a property with decreasing value.
Many properties are sold leasehold instead of freehold. However, when the remaining period on the lease approaches eight years or less, the property starts to lose value considerably.
And a bridging loan can allow you to get an extension to the lease, considering the "marriage value" rise in the property value – that will be shared by the landlord who is letting the new lease and the leaseholder.
The increased value allows remortgaging that repays the bridge finance.
Learn more ways in using a bridging loan
Get a No Obligation Bridging Loan Quote or Call 020 393 9277
HOW FAST CAN I GET A BRIDGING LOAN?
The short answer to the question, how fast can you get a bridging loan is totally dependable on what you're trying to do!
Is it purchasing a residential property for your own use? If so, then the standard completion time can range from four to six weeks. If it's for investment purposes, then completion time can be much faster than this. In some scenarios, it can be as fast as three to five days, though it varies depending on the situation.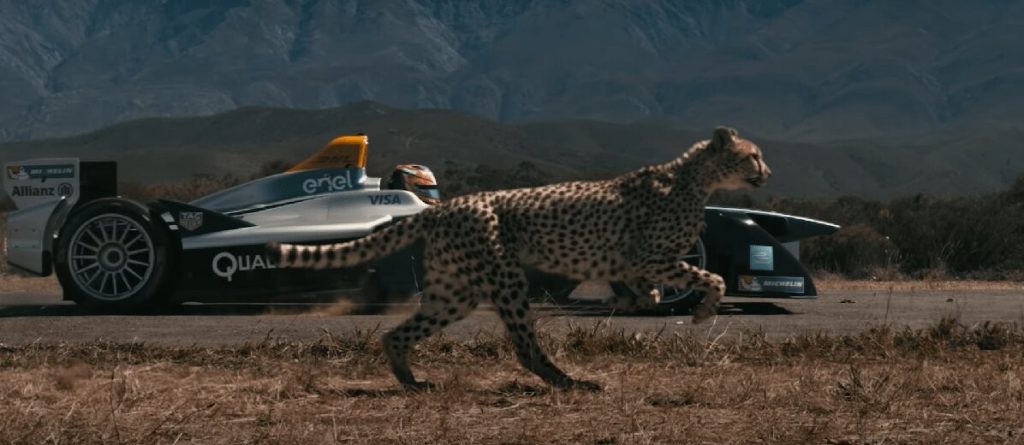 Get a No Obligation Bridging Loan Quote or Call 020 393 9277
---
---
WHAT CAN DELAY A BRIDGING LOAN APPLICATION?
Several factors affect the completion time of a bridging loan. Some lenders can complete applications a lot faster than others.
There is generally a conflict between preserving a short-term bridging loan as fast as possible and preserving the lowest repayment rate. Similar to other types of lending, quick bridging loans are priced according to the degree of risk to the lender affecting repayments and interest rates available.
For a bridging finance application to be completed in a few days, the lender would have to perform very few checks. For example, thorough validation reports could be very time-consuming, however, it is vital that quality work is conducted here, contrasting with the demand to complete quickly.
As such, some lenders may forego a survey report in some scenarios. The same can be applied for legal searches however these can take weeks to come back. And to get around this, some lenders will consider title insurance as a replacement. These factors can take a significant time off the bridging loan application procedure, but this will come at a cost. This will significantly increase the risk to the lender, as they end up reducing the understanding of their security property.
HOW TO SPEED UP A BRIDGING LOAN APPLICATION?
Your broker and lender play a vital role in ensuring your bridging loan application is completed as quickly as possible. And of course, the borrower approach is equally essential to ensure fast completion. When a lender starts a full application after granting a new bridging loan in principle, they will let you know what exactly is required on your end to progress to a complete offer. This will normally include documents like ID confirmation, a property valuation, etc. If you want to progress the application even quicker, all things asked must be sent back on an immediate basis, as any delay will directly prevent your application progress.
THE FINAL VERDICT
With everything about fast bridging loans taken into account, you would probably find them as an appealing alternative to traditional mortgages. However, you must get in touch and talk to an expert bridging loan adviser first who can help walk you through the best options available for you.
We at Property Finance Partners have over 100 years of combined experience within the property finance sector, including bridging loans. Contact us on 020 3393 9277