FAQ Bridging Loans: What You Should Know Before Applying for Financing
Before borrowing money, it always makes sense to find out the characteristics of the type of loan you're considering. In this article, we will concentrate on bridging finance.
Basically, we'll answer the main questions that you might have when it comes to applying for a bridge loan.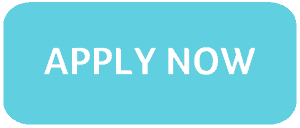 How Can I Use a Bridge Loan?
Read More
This is the first question you might have in mind. For one thing, a bridge loan is a good alternative for both commercial and residential transactions.
This type of loan is secured against a property based in the UK. A bridging loan offers to finance for short-term projects, for the most part – either prior to sale or before re-mortgage or redemption.
Bridging is a good alternative if you want to raise capital to pay VAT or Tax. You might also opt for it to raise finance to acquire assets or pursue an investment.
How Much Money Can I Borrow With Bridging Finance?
Read More
The amount of money you can borrow depends on several aspects. The current value of the property will play a part in the equation.
Another important element would be the ratio of the property value and the size of the loan – this would be the loan-to-value ratio.
Concurrently, the risk associated with the loan will play an important part. Usually, the risk is much lower in the case of residential investment property.
This is why the LTV will usually be higher. In the case of commercial buildings, the risk is higher, so the LTV will be lower. Still, these are just some indicators. Your lender will clarify in more detail all the specifications of your bridging finance.
Can I Get Bridging Finance Even If I Have Bad Credit?
Read More
Good credit is hard to build, which is why most borrowers might not know whether they qualify to get a bridge loan or not. Since this type of financing entails that the security provided by the property, bad credit isn't such a major issue.
Nonetheless, it's worth noting that refinancing a client struggling with credit issues from a bridge loan is a rare scenario. This is why in this case, the exit route would be a sale.
If I Don't Have an Income, Can I Still Get a Bridge Loan?
Read More
This will also depend on the lender, as most will ask you to have a source of steady income, albeit small. However, a bridging loan usually entails all the fees and monthly interest payments, meaning that you don't have to deal with monthly payments.
Due to this, you don't need to demonstrate that you can afford the loan by income, as it is the case with most types of financing.
What Type of Security is Acceptable When Applying for Bridging Finance?
Read More
Most lenders are flexible in this respect. If we were to give you a couple of examples regarding the potential uses of collateral, we should mention main residences, mixed-use developments, commercial buildings, building plots,
so on and so forth. Usually, the condition of the property you want to place as collateral won't prevent you from being able to include it as security.
How Long Does It Take to Get a Bridge Loan?
Read More
Maybe you have heard that a bridge loan is a speedy financing option – way speedier than a mortgage, for instance. And this is true.
Nonetheless, this doesn't mean that there is no paperwork involved that may take some time. Aside from this, the time it takes to get access to financing will also have to do with how efficiently you manage to gather all the documentation.
The completion of the transaction will depend on the type of transaction as well. For instance, if you want to secure the bridge loan against a property that is in the process of acquisition, everything might take longer.
But usually, the average duration for bridging finance would be between five and seven days. In the case of more complicated transactions, it might take up to fourteen days.
What Are the Loan Terms for a Bridge Loan?
Read More
Most clients choose to borrow for an average period of 6 months. Nonetheless, there are other factors that matter such as the use of the loan or the type of transaction you want to complete.
For instance, as a property developer, you might want to use a bridge loan to renovate the house and prepare it for reselling. In this case, you might require a loan with a duration of 12 months. As for the shortest duration, it could be one day or one month.
Are There Any Upfront Costs Associated with a Bridge Loan?
Read More
The only upfront cost you'll have to pay when it comes to a bridge loan is a valuation report. In the case in which you don't have one already.
At the same time, some lenders include this on the application, whereas others request paying the valuation fee on booking. Aside from this, you don't need to worry about other upfront costs.
Can I Repay a Bridging Finance Earlier?
Read More
Usually, you can repay a bridge loan earlier without dealing with any penalties. However, in case the payments are deducted from the original advance, your bank will get the overpaid interest.
There are also some other loan products that might come with early repayment charges and exit fees. It is highly advisable to get acquainted with the specific terms and conditions of your loan prior to signing any papers.
In addition, some facilities offer early repayment while others don't. You should look into this if you plan on selling the property you are purchasing, as it may sell sooner than you anticipate.
Conclusion
With this article, we wanted to answer some of the most frequently asked questions on the topic of bridging finance. In this way, you'll find it easier to make a sensible, informed decision that you won't regret later. As a rule of thumb, it is always a good strategy to factor in the pros and cons that come with the territory.