HERE IS AN EXAMPLE OF A BRIDGING LOAN
GET TO GRIPS WITH TWO BRIDGING LOAN EXAMPLES
Before considering a bridging loan, Understanding what a bridging loan is and the charges included will give you a better idea if the loan is right for you. Below we will look at a complete of examples. The first is a residential example and the second a business example.
In the examples we break down the charges that are included with a bridging loan and what you can expect.
Get a No Obligation Bridging Loan Quote or Call 020 393 9277
✓ Interest rate from 0.33% per month
✓ second charge loans from 5.99% per annum
✓ Borrow up to 80% LTV
✓ Borrow from £20,000 – £1 Billion.
CHARACTERISTICS OF BRIDGING LOANS
1. SHORT TERM: These loans are short term loans about 3 to 12 months, and the application for this loan get approved fast.
2. PROVIDES QUICK CASH: Bridging financing offers you cash in a quick amount of time like 1-10 weeks.
3. HIGHER INTEREST RATES: The bridging loan naturally charges higher interest rates than a regular loan because they are short term by nature, and it carries more risks for the bridging loan lender. The interest rates are usually calculated monthly.
4. SECURED BY COLLATERAL: The property you own will act as collateral or the inventory of a company, or a real estate you own will perform the same.
5. LESSER LOAN TO VALUE RATIO: For commercial property, you can get a loan typically up to 65% of the loan to value ratio (LTV), and for the residential property, you can get 80% of the loan to value (LTV).
6. EXIT STRATEGY: When you are ready to take a bridging loan from a lender. The lender would ask you about the exit route or how you are going to close your bridging loan. Then you'll stand with your policy whether it can be a long-term loan or you're going to sell your house, or sell your inventory, or your company is going to issue equity through IPO, etc.
7. OPEN BRIDGE LOAN OR CLOSED BRIDGE LOAN: With a closed bridging loan you have a clear exit route and will pay the loan back at a specified time. With an open bridging loan, there is no specific time to pay back as you are not sure when the property is sold to pay back the loan, although they are still generally no more than 18 months in length.
Read more on understanding Bridging Loans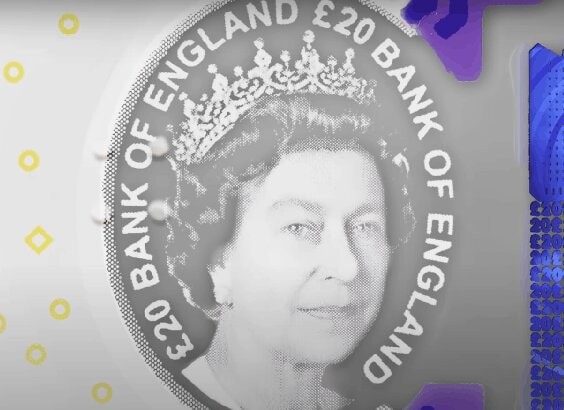 A TYPICAL EXAMPLE OF A RESIDENTIAL BRIDGING LOAN
Case study on a £200,000 property and why and how people take this sort of loan.
Suppose Mr.X currently has a house of £300,000. And he is determined that he can sell his existing home in 3 months
He wants to buy a home of £200,000 with the money from his existing home sale.
And he is looking forward to taking a £200,000 bridging loan amount at an average interest rate for six months.
A bridging lender offered up to £240,000 to lend him because it is 80% of the valuation price of his existing property.
At the end of 6 months, they want to take £212,000 at a 1% monthly interest rate.
So, he offered that he would take £200,000 gross loan amount at 1% monthly interest rate for six months closed bridging loan.
The bridging loan company accepts his application, and he bought his new home within a few days.
After three months, he sold his property at £300,000.
He repaid £212,000 to the bridging loan company, with an increase of interest at a six-month instalment + other charges added to the loan see below.
Mr.X is assuming a bridging loan of £2,000,000. Here are the terms that you should expect to pay.
| Typical Fees | Value |
| --- | --- |
| Bridging Loan | £200,000 |
| Monthly interest (1%) | £2,000 x 6 = £12000 |
| Typical arrangement fee(1%) | £2,000 |
| Typical exit fee (1%) | £2,000 |
| Total | £216,000 |
TYPICAL MONTHLY INTEREST
Assuming an interest rate of 1%, Mr.X would have monthly interest payments of £2,000 per month for six months' duration which time the loan is repaid.
UNDERSTANDING RETAINED INTEREST BRIDGING LOANS
Some bridging loan creditors facilitate their debtors, making their payments more efficient and keeping the interest until the end of the 6th month. This debtor tries the same by continuing the amount of interest until the end. It means a 6-month bridging loan with the retained interest Mr X would pay 12k at the end of the six months.
Those who have an Ideal exit strategy, this type of loan is for them. And Mr.X has a great exit strategy because he is willing to buy a new home whilst the sale goes through on his present home.
EXAMPLE OF ARRANGEMENT FEES
A typical example of 1% arrangement fee by the bridging loan company calculates to £2000
EXIT FEE
Lenders typically charge exit fees, which may be 1% calculating to £2000
VALUATION FEES
Lenders charge valuation fees because they work to find out the value of your property and present them to you. The price depends on which valuation companies they have approved; let us say £450 in our case example.
LEGAL FEE REQUIREMENTS
You will have to pay legal fees and this depends on the legal firm you use but you could be paying anywhere from £1500 – £5000
BRIDGING LOAN EXAMPLE OF A BUSINESS
· The ABC company registered in England wants to start a large factory to manufacture its goods registered office in the UK which will cost £10,000,000
· They want to issue corporate bonds to gather the amount of money, which will take two months to sell out.
· However, they want to start building the factory now. And they need quick cash. The CEO of the company went to a bridging loan company for £2,000,000 for a 1.5% monthly interest rate for six months.
· The bank accepted their loan
· Now they have decided to Take a bridge loan of 2,000,000 for six months and start their construction immediately.
·After six months, all their equity distributed among the shareholders, and they have gathered an amount of £10,000,000 of money.
· After 6 months ABC company repays the loan, they repaid a total of £2,180,000 + fees and used the rest of the money for the construction of their factory.
| Typical Fees | Value |
| --- | --- |
| Total amount of bridging finance | £2,000,000 |
| Monthly interest (1.5%) | £30000 |
| Exit fees | £30,000 |
| Arrangement fee | £30,000 |
| Legal fees | £8000 |
By taking the finances, he has started the property development, and after he sold his corporate bonds, they gathered the amount of money to repay the loan.
In this case, their exit strategy was excellent, and they have comfortably repaid the amount of loan they have taken with the interest and other fees.
ARRANGEMENT FEE IN THIS EXAMPLE
Charged 1% flat rate.
BRIDGING LOAN EXIT FEE
Charged amount of the first month's interest in your deal.
LEGAL FEES
Charged by the legal team on both sides £8000
Conclusion
Two types of case studies of bridging loans. Where in the first one a residential property mortgaged loan, and in the second one a commercial type loan.
In Case study-1: The person gets an 80% loan of his property value.
In the Case study-2: A commercial company gets 65% loan of their property value.
If you would like to get more bridging loan examples or need a quote call 0203 393 9277 or contact us on [email protected]