What Is Property Development? 
Property development or real estate development is when somebody takes a piece of land and develops it into a higher valued piece of land. Which includes::
buying land
building property
renovating/extending/improving an already existing property
converting a property from one thing to another
RELATED: Property Development Finance Explained
Who Are Property Developers?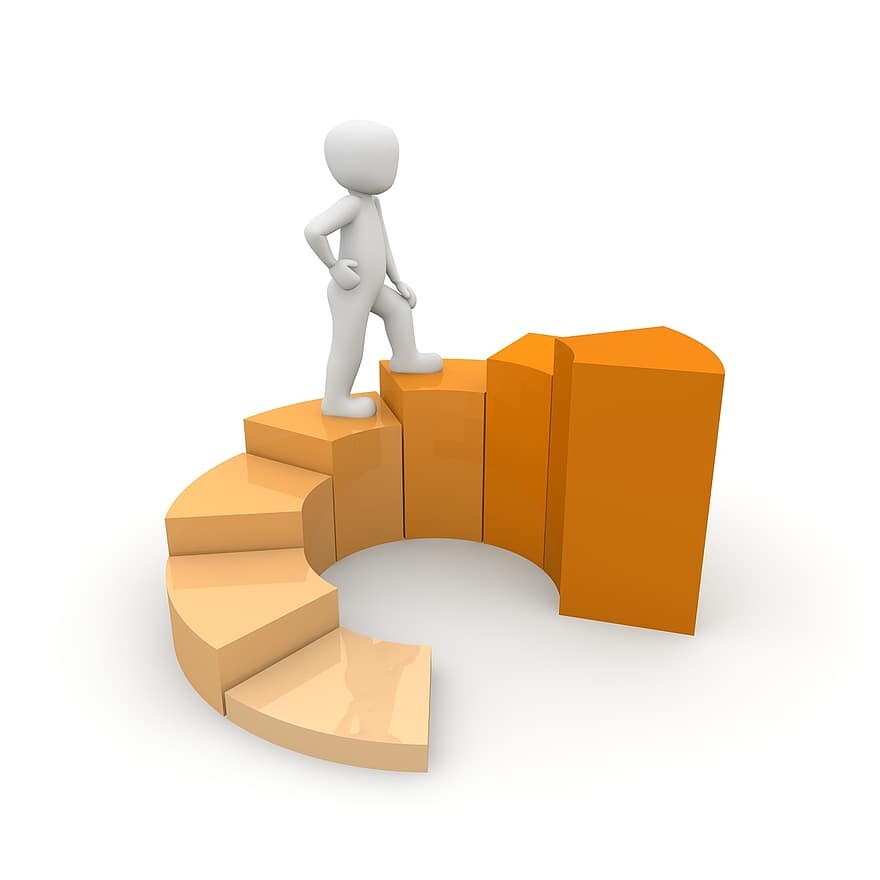 Property developers carry out property development intending to increase the value to the land or property. Increasing the cost of a space is one of the main goals of a property developer. However, property development can be a risky business, and without the right skills and planning, it can become a disastrous investment.
You will have a lot counting on your development; therefore, it can the most crucial part of your development is the way that you finance it. It can be an essential difference in whether your development gains a profit or not.
Short-term finance is an option that will likely aid all developers out at some point. Bridging loans may not be the cheapest form of development finance, but when used correctly, they are fast and effective. Perfect for getting a project started, completing a plan, and can even prove valuable during a project when there is a shortfall in funding.
Let's Get to Know Bridging Loans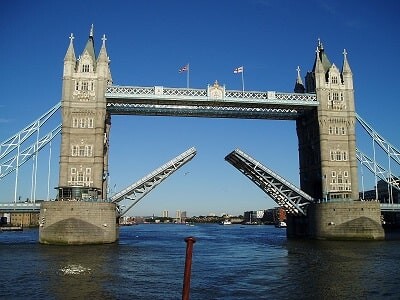 Bridging loans are short-term, high-rate interest loans mainly acquired for property transactions, start a property development, pay tax bills, and invest for buy-to-let purposes.
A bridging loan is a short-term loan that tends to last around 6 – 12 months.
A bridging loan often has a minimum term of around one to three months. After this, finance can get settled at any time without any additional charges.
RELATED: Bridging Loans
How Does A Bridging Loan Work For Property Development? 
A bridging loan is a short-term finance solution to 'bridge' a gap in funding. Including:
At the beginning of a project before long term and cheaper development finance is available to you.
At the end of a project as exit finance.
Sometimes also required for the full development.
RELATED: Bridging Loan for Property Development
Raising Capital With A Bridging Loan 
Bridging loans can be a useful option for raising money as they can be completed quickly with a semi-simple application process. You can increase the capital with a bridging loan by:
Getting capital from completed projects
Releasing equity from other owned property to buy a new site or for repayment
To gain funds from a property for either refurbishment or extension
Commercial
At the moment, all commercial bridging loans are unregulated, which means that the FCA (Financial Conduct Authority) does not supervise this area of the industry. E.g. if you're securing a loan for an investment property, a commercial building, or for a buy-to-let it will not be regulated.
Flexible Interest
Bridging loan lenders will often offer the option to 'roll-up' interest into the total amount of the loan, which gets repaid at the end of the loan. Meaning that borrowing can cost more overall since you will be paying interest on interest.
The interest is deducted from your overall loan, and therefore this reduces the total loan amount available to you. However, it does allow you to reduce your monthly outgoings and will enable you to focus your finance on paying building costs.
The interest on all regulated loans has to be 'rolled up' to avoid the homeowners' homes being at risk. It is a possible option for shorter-term deals.
An unregulated loan gives you the option of paying the debt monthly or at the start, thus keeping your borrowing costs to a minimum.
Learn more on regulated and unregulated bridging loans
Short-Term Finance To Buy Land
A short-term bridging loan is likely the quickest way to get the funding you need to overcome the competition and get your project started. This gives you the time to get your planning application sorted while finding the cheapest development funding available for you.
Short-term bridging finance can be uWayssed to buy a site that requires planning permission and funding it by finding a light development or conversion. It can also be used for quick cash while a prior development gets sold.
Planning Permission
Planning permission is an essential part of your investment, and it can add significant value to your property. The presence of planning permission makes your property less high risk and encourages lenders to involve themselves with you. If your property does not have planning permission, a bridging loan allows you to purchase the land and then apply for planning permission. You can then sell the land or choose to develop it yourself.
How Can I Borrow Bridging Finance?
The amount that you borrow depends on the reason you are taking out the loan. For example, lending against residential security may allow you to borrow up to 80% of the property value.
This, of course, is taken out with a trusted lender and will have repayment terms. Lower loan to value (LTVs) will have a lower interest rate. On average, the lowest interest rates available will be around 50% to 55%.
For property that is commercial property/land, it is possible to borrow up to 70% LTV, some properties that are considered semi-commercial have the possibility of 75% LTV.
Lenders
Many different lenders offer bridging finance. Primarily small investment funds, private companies, and high-net-worth individuals make up the bridging loan market who provide high-interest loans with the hope of making above-market returns.
When lenders are deciding whether to lend or not, they like to know that the borrower has a good credit history. It will help to lower your rates and get a good deal with the lender. They also like to know that you have previous experience in property development so that they can trust you.
Typically, lenders look for a maximum loan to value ratio of 65% on commercial property and 80% on residential property. They will also likely want the first charge on the property that is to either be refinanced or sold.
Private lenders are likely to seek equity in the development by exchanging cash. It may happen if you need to borrow more than the maximum loan to value ratio that is offered.
High Street Lenders
First-time developers often look to a bank or a building society to buy a plot of land. However, mainstream banks do not tend to invest in a plot of land due to the security risk that it holds.
Instead, you should go to a broker; they can pass your application onto a private bank or specialist land mortgage companies who are more willing to take risks.
Most of them like to lend money to land that has planning permission approved, due to the increased security it holds. Although, some do lend when they feel secure that planning permission will be granted. They usually expect you to put down 50% of the land cost, but with some help and planning, it is possible to receive a higher loan-to-value ratio.
Limited Companies
You can take out a bridging loan in the name of a limited company/individual.
Bridging Loans for a New Site? When you buy a site intending to get planning permission for development, a bridging loan is most likely the best suited to your needs.
Development finance lenders tend to include a clause called a 'mobilisation period' into the loan. A mobilisation period is the amount of time given to the developer before building works must start.
The time given can be as little as a month, and thus would not provide you appropriate time to get your planning permission to begin work. By not starting in time, you would be breaching your lender's terms.
It is also a risk because your planning application is never guaranteed to go through. Therefore, your schedule has no security, and it would be impossible and unwise to seek a development finance loan without planning permission.
A bridging loan is a perfect option to bridge the gap between the purchase of the land and development finance.
Refinancing To A Bridging Loan
When you have completed a project, and the space is ready to be put on the market, a bridging loan can reduce your finance costs.
Depending on the overall LTV you may be able to fund investment in new sites, allowing you to move forward into this competitive industry instead of having to wait on the money to be released from your current project.
Bridging finance lenders look favourably upon funding to repay development finance before the project gets sold on the market. It can result in you benefitting from low rates and an easy application process. However, this is only available to you if the project has been granted practical completion sign off.
Regulated Development Finance
It is possible to use regulated bridging finance if at least 40% of the building gets used as the developer's residence. This is often used when planning permission gets granted on the land/garden of an existing property.
Development Finance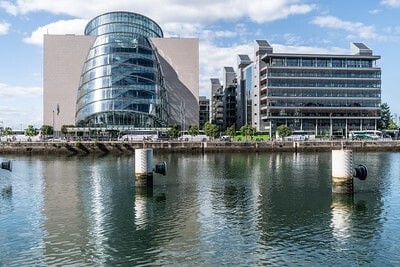 Usually, when the cost of work exceeds 50% of the property's value, it is considered a substantial development where development finance is likely more suitable for your development needs.
Learn more about Development Finance
Bridging Loans And Development Finance
It is important to not see a bridging loan as a replacement for development finance.
A bridging loan should be used to 'bridge the gap' for property developers and investors. Development finance is used to fund property development projects by releasing funds in stages throughout the build. Releasing funds in stages works well for more significant developments, but not so much for smaller developments.
Projects such as property refurbishment or smaller conversions are likely to work better with a bridging loan. It is due to bridging loans being much more straightforward in comparison to that of a mortgage.
It is still possible for bridging loan lenders to release payments in stages, but it is still a much simpler process.
Bridging Loan For Refurbishing An Existing Property
Renovating an existing property is a standard route for first-time developers. It helps to develop skills and experience, which will aid you in future projects.
If the property that you plan to develop is currently uninhabitable, or you intend to sell it once the development is complete. It won't be eligible for long-term mortgage finance and so bridging finance of one year or 18 months should provide you with time to complete the development.
High street lenders often shy away from refurbishment work whereas experienced mortgage advisers have specialist lender contacts who can offer bespoke refurbishment loans. Bespoke refurbishment loans are the most suitable finance for refurbishment work.
Bridging Loan Property Type
A bridging loan can be used for almost any kind of property; it is one of the many benefits of them. You can secure a loan against a property that you already own, rather than the one you are using the loan to buy.
Most high street lenders will not provide finance to an uninhabitable property because they are seen as high-risk projects. This is when a bridging loan can be used to cover the costs of repairs and renovations until the home becomes habitable, allowing you to take out a mortgage then or to sell the property.
Light Refurbishment Loan
Tends to be smaller, cheaper projects. You will qualify for a light refurbishment loan if;
There is no change to surrounding nature or the purpose of the premises (e.g. a shop into flats)
Planning permission is not required
The building works don't have to follow any building regulations.
Therefore, light refurbishment loans can be used on a residential property that doesn't need; planning permission, interior renovations, or an HMO (house of multiple occupancies) buy to let.
Heavy Refurbishment Loan
A heavy refurbishment loan involves substantial building works; e.g.:
Change to the nature of the building/area
Includes structural works
Planning permission is required
Building regulations are needed
A heavy refurbishment loan is usually the type of loan that is needed for property extensions, conversions, or significant structural works.
Light Refurbishment Of Heavy Refurbishment? 
Whether your development is a light refurbishment or heavy refurbishment depends on the lender. The cost difference can be drastic, which is why you should seek help when finding the correct lender for you.
A Good Broker
A good broker will be able to take your application to the lender that will view it as more favourable than other lenders. It can save you thousands on the cost of your finance.
If your development is borderline light or borderline heavy, a lender who deals with both light and heavy finance will be your best bet to get a good deal as it can save you money in surveyor's fees.
If you are turned down by the lenders light refurbishment department and are then referred to the lender's heavy refurbishment department, you will save money in repeat surveyor's fees.