What is a Bridge Loan?
A Bridging loan is a fast loan that bridge gaps to realising a deal. It is a type of a short-term funding debt. It is used to bridge the gap between the cash flow needs to the actual situation. These loans are typically extended for 12-18 months, hence the name short-term loans.
One of the biggest advantages of a bridging loan is the speed that the lender can obtain the finance, in certain cases, a deal can be structured within hours if the right information is provided. Speed and efficiency is sometimes required for securing land for example.
Rates of Interest on Bridge Loans
Usually, these loans are provided at a higher rate of interest than some other finances and are backed by different types of assets. Investors and developers often use bridging loans at the beginning of the project if they require finance quickly and then refinance it with other types of property finance such as senior, buy to let, mortgage, JV, or real estate private equity.
The right bridging finance is designed and tailored exactly to provide the borrower with the time and space that he needs to execute his deal. Bridging loans can be used almost in all types of property transactions such as auctions, refurbishments, conversions, buy to let, new developments and more. The two main advantages of a bridging loan are speed and flexibility.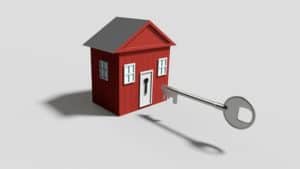 Examples of the uses of bridging loans
Example One: Bridging Finance Secured for 3 Flats
A property developer was looking to raise finance to complete a conversion of ownership to 3 flats. He couldn't get a loan from the mainstream lenders because he had another loan (with a charge) on the property.
The tailored solution for the developer was a bridging loan with a second charge that bridged the gap between his first loan to his actual financial needs and assisted him to finish the project.
The bridging loan was without exit fees or ERC's (early repayment charges)
The developer will complete his development, and then he will have the possibility to sell or to keep and refinance with a buy to let mortgage.
Example Two: Off Market Property Secured by a Bridging Loan
A real estate company was looking to buy an office building in an off-market deal; they paid a none refundable payment for a month option. Therefore they had to act and move very fast and to raise funds quickly in order not to lose this opportunity and their deposit.
Their regular financial institution couldn't move at the speed that they needed and they thought that they are going to lose the deal and the deposit.
The tailored solution for the real estate company was a bridge loan with a second charge that assisted the company to get the loan in the time frame required.
The company was able to realize the deal, and after eight months to refinance with a buy to let loan. The bridging loan facility was with no exit fees and without early repayment charges (ERC's).
Example 3: Investor Completes an Auction Purchase With a Short Term Bridge
A property investor needed £570,000 to complete an auction purchase. The investor had been served a notice to end and his time frame to complete was less than three weeks.
The tailored solution for the real estate company was a bridging loan with a second charge. The investor got the finance from the lender within nine days after the lender got the valuation report.
At property finance partners we recommend our clients to plan their financial structure and to ensure that they go into an auction fully prepared. They come to us before the auction with their target plans to buy, and we can analyse, review and even provide them with indicative terms from lenders. It gives them an advantage and confidence to realise deals.
To find out how we can help on bridging loans, call today on 020 3393 9277