USE THE BRIDGING LOAN CALCULATOR BELOW
The bridging calculator below to get the best rates in the market.
THE BENEFITS OF USING A BRIDGING LOAN CALCULATOR
As you may already know, bridging loans are mainly used for short-term financing, when you need large sums of money on short notice.
This type of loan is usually paid off in 12 months because the annual rate of interest is higher than the standard rates.
In short, bridging finance is fit for short-term loans, and not recommended for long-term ones.
However, such a loan comes with a lot of factors that have to be taken into consideration before applying. Basically, you have to know whether this form of finance is VIABLE for your needs and plans.
In this respect, a bridging loans calculator is able to provide you with all the information you need to make the right choice regarding a loan.
Therefore, today we'll be talking about the characteristics, aspects, and benefits of this practice.
In short, get ready for bridging loans explained!
THE BRIDGING LOAN CALCULATOR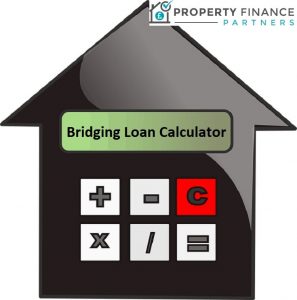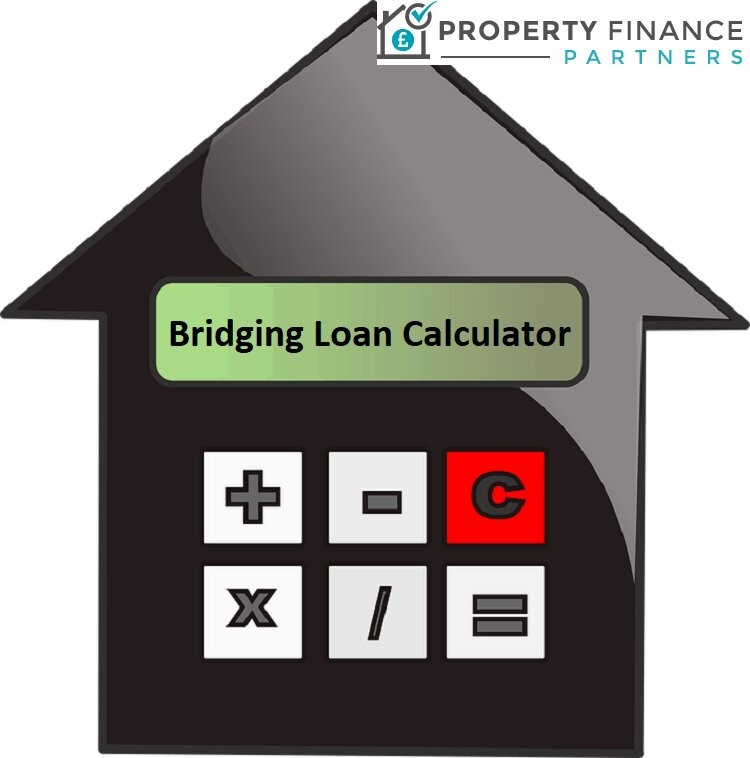 First of all, let's start by looking at what these calculators include, and if there are things that they do not cover as well.
Before relying on such a calculator, it is important that you understand it well and are able to use it properly. So that you don't run into any errors that might have an "influence on your future plans".
Overall, the best-bridging loans calculators out there will include and cover the following information:
The duration of the loan
The amount of money that's required for you to borrow
The value of the property that will be used as loan security
Whether or not the property is used as security
Data regarding any balance of a current outstanding mortgage
Either rolled up or monthly interest
The early settlement amount
All the information above, as well as data related to it, should be included in every good calculator. This is the data you need to be able to calculate exactly what you are interested in.
However, keep in mind that there are some things that a bridging calculator may NOT include and cover – mainly, additional fees such as:
Broker Fees
Exit Fees
Lender Facility Fee
Property Valuation Fees
Legal Costs
Administration Fees
With this information in mind, let's take a look at the benefits of using such a calculator.
THE BENEFITS OF USING A CALCULATOR
As mentioned before, bridging finance can be seen as an alternative form of lending. Preferred by many people that don't wish to rely on traditional mortgage finance. 
Even though this type of loan is becoming more and more popular, there are still people unaware of how they work.
Therefore, a calculator is meant to help you calculate the repayment schedule, as well as determine the terms of such a loan.
Moreover, a bridging loan calculator will show you how the fluctuations in interest rates can influence your overall monthly repayments.
Basically, you'll have full control over your loan, and you'll know exactly what to expect from it.
A calculator as complex as this is essential for anyone interested in applying for bridging loans, as these represent a more expensive form of finance than the aforementioned traditional mortgage or even bank loans.
While they work well for a shorter period of time, bridging loans CAN become difficult to handle if one of your existing properties fails to sell, for example.
NO HIDDEN FEES OR OTHER TYPES OF SURPRISES
Obviously, a calculator is best to use before you actually apply for such a loan.
It helps you explore all the options you have in terms of bridging loans, and it also highlights all the typical charges and fees that you can expect to deal with when applying for your loan.
Naturally, one of the main benefits of a bridging calculator is that it helps you understand everything about your repayment obligations.
You won't have any surprises, hidden fees, or other things that you should take into account other than what the calculator shows you.
Of course, do consider the fees that most calculators may not include – those that we've mentioned earlier.
UNDERSTANDING DEVELOPMENT FINANCE WITH A CALCULATOR
A calculator is also used as a property development loan calculator.
And one good thing about it is that you can change the rate of interest to be in line with the loan to value factor that you require, in order to be provided with a more accurate indicative quote.
Moreover, if you enter a term of 12 months for the loan, the overall cost provided by the calculator will assume that the interest is paid over the full them.
Usually, bridging finance is paid off before their full term. Mainly because you will pay interest only for the time when you actively use the loan.
There are also some factors that influence the cost of the loan. Such as the loan to value, property location, whether the property is regulated or unregulated. As well as lender fees, legal costs, survey fees, broker fees, and loan exit fees.
Just as we mentioned before, keep in mind that, while some of these factors may be included in the bridging loan calculator, some of them will not be covered by it.
Thus, you have to take it into account separately so that you don't miss any of the things that you should pay.
FINAL THOUGHTS ON BRIDGING LOAN CALCULATOR
As you can see, a bridging loan calculator is a perfect tool for you to see what you should expect after applying for such a loan.
Therefore, finding the best bridging loan calculator in the UK is quite important, As you'll want it to cover as much data as possible so that you get the information you need out of it.
However, even if you think the calculator has provided you with all of the information you need. It is still recommended that you consult an expert.
This way, you can make sure that you didn't miss anything or that you don't have a credit score that may influence the results of the calculator when applied in real life.
In short, such a calculator is a great place to start and to get an idea on how you should manage your loan, repayments, interest fees, and so on.
To apply for a Bridging Loan and to find out more